Description


MARCH GREEN DRINKS
At Green Drinks this month, our friends from the UoA student led Sustainable Future Collective will be joining us to provide an update on their plans for this year including ways that industry colleagues can engage and support sustainability leadership across this group.
Let's find out more about how we can engage with the next generation of sustainability advocates and activators.
We look forward to seeing you there.
Brothers Brewery, first Wednesday of every month from 5:30pm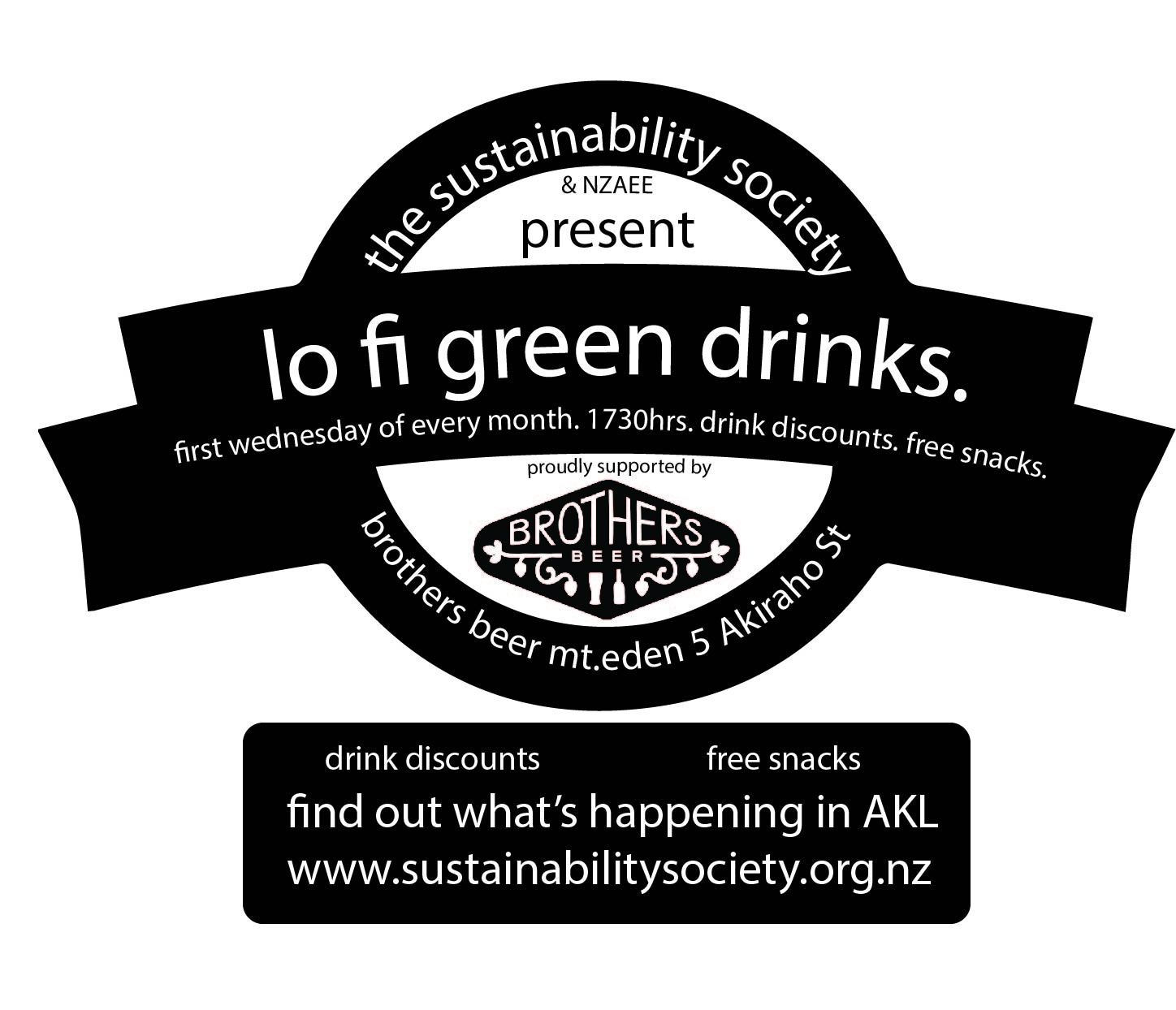 Let's get our green on
The Sustainability Society are really excited to be hosting monthly Green Drinks with the New Zealand Association for Environmental Education (NZAEE Auckland).
We both believe there are so many people who are passionate about Auckland and working away in their own little corners on making it greener, more connected, more liveable. We want to connect these keen sustainability people in Auckland so we are starting a monthly 'low-fi' Green Drinks at a brilliant central Auckland location - Brothers Brewery in Mt Eden.
So what is low-fi Green Drinks?
It's people with a connection to sustainability getting together for a regular catchup on the first Wednesday of every month. Simple really. We just want to offer a little incubator for ideas and connections.
Same time, same place every month.
So pop in to Brothers Brewery from 5:30pm on the first Wednesday of every month to hang out with us.