Description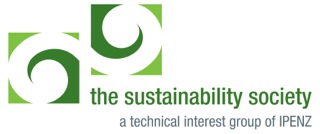 Let's get our green on
The Sustainability Society are really excited to be hosting a Green Drinks in Wellington.
There are so many people who are passionate about Wellington and working away in their own little corners on making it greener, more connected, more liveable. We want to connect these keen sustainability people in Wellington and gauge interest in starting a monthly 'low-fi' Green Drinks in the future.
We are looking forward to hearing from Marjan van den Belt who has recently taken up the position of Associate Vice Chancellor (Sustainability) at Victoria University and joined the TSS Advisory Group. Marjan will speak briefly about her insights since starting this role and what the future holds.
Thanks to our wonderful venue Southern Cross for hosting us and providing free nibbles for the event.