Description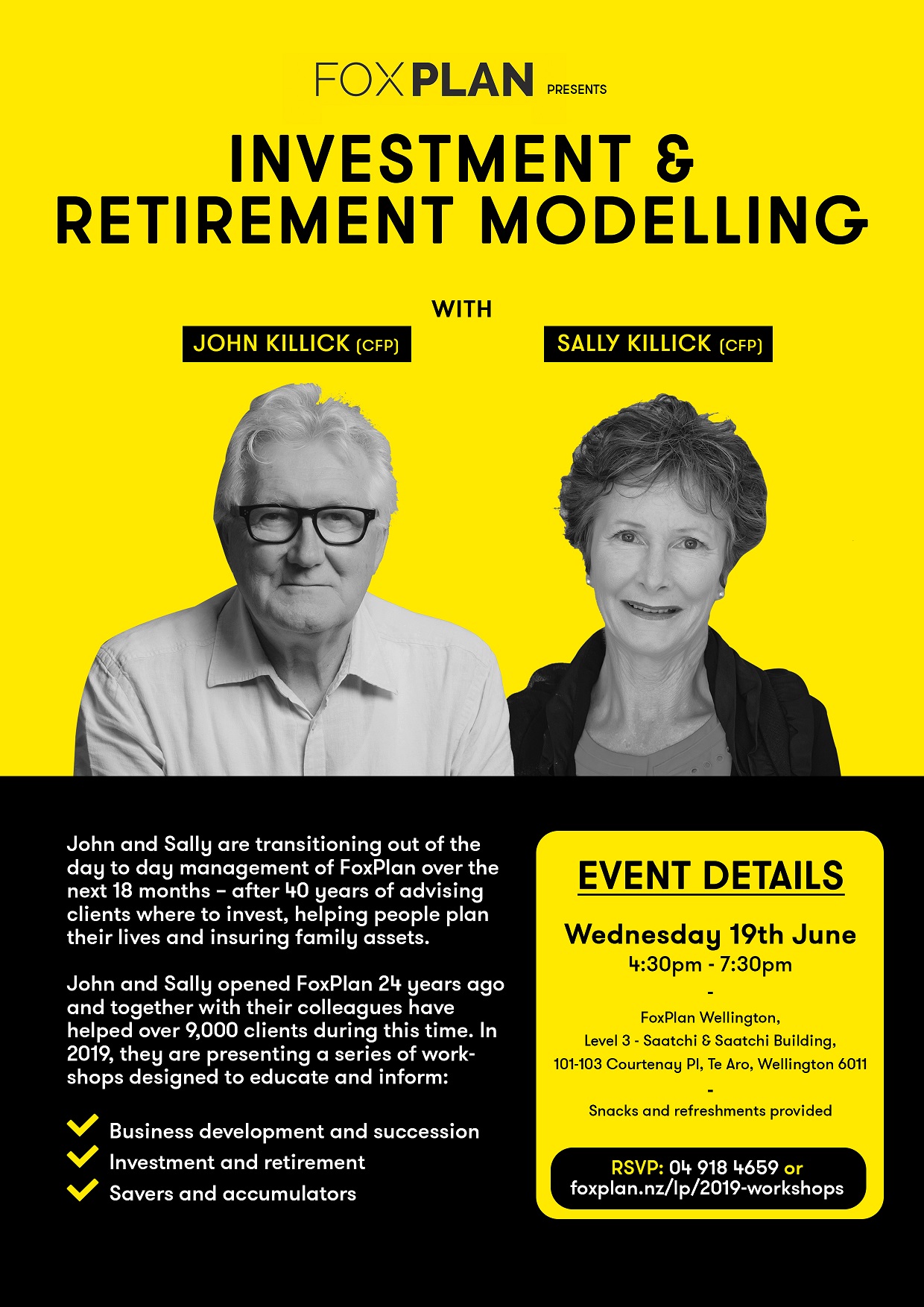 Click HERE to watch John and Sally talk about what this workshop series will cover.
---


June 2019 Workshop: Wealth
***As a celebration of making it to workshop #3 we wanted to give away a prize to one of the attendees on the evening! We won't share what the prize is yet, but it has a value of over $200. We will draw it at the end of the evening from the names of all of those who attend.***
We are running our 'Wealth' workshop agian in June based off the strong demand for the April and May sessions. The workshop will discuss 'Wealth' and the planning required to obtain it.
Wealth isn't a thing, nor any accumulation of things. It isn't a certain number of dollars of net worth. Wealth is freedom.
No matter how much money you have, if you're still worried, you aren't wealthy. But to become wealthy, you need a plan. In this workshop John and Sally will demonstrate what a plan should like and provide the framework for you to build and maintain your wealth.
A number of FoxPlan clients will also be present to discuss their experiences and share their stories.
This workshop will include interactive sessions, questionnaires and guest speakers with food and refreshments provided.
Only 50 seats are available to this free event so RSVP today!
---
April/May 2019 Workshops
Here are a few photos from the workshops we ran in April and May to give you a feel for the evening!