Guilt Free Lunch Masterclass - "Detox without Dieting in the NEW YEAR"
Description
FINALLY LEARN HOW TO EAT GUILT FREE PERMANENTLY...
Being a mum can be exhausting..... and can take up every ounce of your energy at all ages and stages of your childs life even through to their adult years!
As a mum you give up your time and energy to put your children first and compensate your own energy, wellness and nourishment simply to survive and provide your child with the love and care that they need.
The Guilt Free Nutritonist in conjunction with Plunket Canterbury want to help mums out and show you are way you can 'have your cake and eat it' while you are raising your children at all stages of their life even into their twenties.
"As a mother myself I can see how I eat has a direct influence on my son" - Catherine Sissons - The Guilt Free Nutritionist
Plunket has been supporting babies and under fives for decades so now it is time to create a space and time for Mum's so that you can continue to be feeling your best throughout their years at school and into adolescence.
When you feel guilt free about what you eat and get the best of both worlds so do your children.
Let's take the stress out of your meal planning and show you how to nourish your lifestyle so simplistically that cooking and eating becomes enjoyable, easy and fun again!
The intention with these seminars is to hold a space where Mum's of all ages can hang out, eat guilt free lunch without thinking about what you need to have that is tasty, nourishing at the same time as learning how to eat more simplistically for your chaotic lifestyle.
Catherine has been helping people nourish their lifestyle and create a healthy body that they love for over 10 years. Her business started in Auckland in 2010 and she moved back her home town Christchurch in 2014 for her arrival of her son Charlie and to be close to family.
Now that her son charlie is nearly three she wants to give back to other mums and show them a way of eating that is easy and great to teach your children of all ages.
Catherine is a qualified nutritionist and has coached people throughout New Zealand and Australia by teaching them a way of eating that is designed personally for their lifestyle so they can get permanent results.
"The key to nourishing your lifestyle permanently is to balance your mindset, your satisfaction and your nutrition requirements." - Catherine Sissons - The Guilt Free Nutritionist.
When you attend "THE GUILT FREE LUNCH SEMINAR" - you will get to taste the Guilt Free Lunch Recipes from the Guilt Free Food School Meal Plans and experience how easy, tasty and simple they are to recreate for yourself and everyone at your place even the fussy eaters.
You will learn how to nourish your lifestyle even on the rough days of poor sleep, tiredness and feeling flat. You will also learn how you can take the thinking out of what you eat so that children can learn a healthy eating approach from you to take into their adult years.
WHO FOR?
If you are wanting to take the thinking out of simple healthy meals for everyone at your place come and learn what you specifically need to nourish your lifestyle when you are frantic, busy and tired. So that you can make just one meal for everyone that is adjustable and doesn't require analysing or calcuating or dieting then this is for you.
If you have tried all the diets and programmes under the sun after having a child even after they have gone to school but are ready for a new approach to eating that will enable you enjoy the food and drink you love without guilt, feel lighter and more satisfied with the simplest of ingredients then this is definitely for you.
No longer will you have to count calories, calculate your nutriton or judge yourself for eating food you would normally feel guilty about. You can also get back to the basics and eat every day food that doesn't cost the earth to feed your family.
Learn how you can let go of your old food beliefs so that you can have a healthy body that will continue to thrive and feel good even when the stress of life gets in the way. You will transform your relationship with food and yourself so that you no longer have to compare yourself to what everyone else is doing or eating.
Best of all there will be no judgement about how you eat and you will trust yourself that you can have foods that you enjoy for their taste without it affecting your energy, health or results.
WHAT WILL YOU GET?
The Guilt Free Lunch seminars will teach you how to eat guilt free and run four times a year. When you purchse the VIP tickets you will also receive guilt free lunch provided for you that you can recreate simplistically at your place and learn the monthly lifestyle nutrition topic.
The Guilt Free Nutritionist - Catherine Sissons will speak to you on a lifestyle eating topic that changes monthly so that you can be sure to be nourished for the stress that occurs in your life.
JANUARYS EVENT:
"DETOXING WITH OUT DIETING"
You will gain insight into how to rid yourself of the festive foods and eat guilt free so that you can nourish yourself and your lifestyle permanenlty and how to gain whatever your desired results are so that you can be a healthy role model to the younger people in your life without dieting or following any type of programme that is not your normal every day eating.
You will also learn how to get ultimate satisfication for hours after you eat so you are less inclined to feel like sugar or snacks between meals.
VIP LUNCH TICKET INCLUDES: (25 AVAILABLE)
Guilt Free Lunch Provided
Learn how to feel satisfied and eat guilt free
A simplified approach to cooking that allows you to make just one meal
1 hour Seminar topic and Q&A with qualified nutritionist
Weekly cheat sheet to navigate your way around healthy eating.
Access to the online private group in the guilt free food school for 7 days
One week meal plan including ten recipes and quickfire shopping list
BENEFITS TO YOU:
Never needing to diet or follow a healthy eating programme again
More energy
Less thinking about what to eat
Enjoy the foods you love without the unhealthy consequences
Better digestion
Simple approach to eating
Save money on your food bill
Less stress with meal planning for everyone you feed
Improved wellness, nourishment and feeling lighter
Profits from every ticket will go to PLUNKET CANTERBURY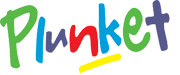 www.novanutrition.co.nz