Sales Have Ended
Registrations are closed
Thank you for registering and we look forward to seeing you.
Sales Have Ended
Registrations are closed
Thank you for registering and we look forward to seeing you.
'Wise Up: How insights from Māori leadership can create a better world' by Professor Chellie Spiller
About this event
POSTPONED - a new date will be announced when we return to Alert Level One
Award-winning Māori business academic Professor Chellie Spiller, from the University of Waikato's Management School, draws on the deep wellspring of Māori wisdom to discuss powerful approaches to leadership that are changing business and society.
In her upcoming Hamilton Public Lecture on 1 September, Professor Spiller (Ngāti Kahungunu ki Wairoa) will offer her vision for a world of prosperity and wellbeing that can be created by applying insights from Māori leadership.
This approach weaves together three of her key research themes – authentic, wayfinding and collective leadership.
Professor Spiller has spent more than 15 years studying the insights that Māori business offers the world. A former Fulbright Senior Scholar, she is in high demand as an international speaker on leadership, and has been a guest speaker at Harvard University on 'What is a great leader?'.
Her research is informed by a 20-year corporate career, with experience of pioneering entrepreneurial businesses and senior leadership positions in New Zealand and abroad.
"Conventional ways of leading are hierarchical, vertical and individualised," Professor Spiller explains. "They are insufficient for building the kinds of organisations we need today, whereby leaders need to deal with complex organisational dynamics, respond to unpredictable and chaotic challenges, and create meaning and purpose amid uncertainty".
"Their shortcomings are becoming more critical today; as is evident in the social, cultural, environmental and economic crises that have intensified with the Covid-19 pandemic."
"Many experts are describing the 2020s as the 'decisive decade'," she says. "The sobering reality is that if we carry on with 'business as usual', then the results will be dismal."
The vision for Professor Spiller's work was expressed in her first major publication, Relational Well-being and Wealth: Māori Business and an Ethic of Care. It explains how care is at the heart of the Māori values system, and she calls for humans to be kaitiaki (caretakers) of the mauri (life-force) in each other and in nature.
Her Five Wellbeings approach - based on case studies of Māori businesses - demonstrates how business can create spiritual, cultural, social, environmental and economic wellbeing.
Professor Spiller calls for all of us to consciously create wellbeing by understanding the deeper meanings of rangatira; a word that is synonymous with Māori leadership.
"To be a leader, a rangatira, is to excel at weaving people together, to encourage or inspire others to go on a journey together, to exercise agency, and to light the way toward a world in which all flourish."
Professor Spiller's pioneering book on Authentic Leadership was a top 10 finalist for the International Leadership Book of the Year in 2013, and her follow-up book on Wayfinding Leadership was a finalist in the Māori Book of the Year Awards 2016.
Based on the art of traditional Polynesian navigation, this innovative approach shows how wayfinding can transform leaders and organisations for the better.
Read more here about Professor Spiller's research.
This 35-minute public lecture will be held at the Gallagher Academy of Performing Arts at the University of Waikato in Hamilton, starting at 5.45pm. Complimentary drinks and nibbles served from 5.15pm. Free parking is available on campus via Gate 2B, Knighton Road, Hamilton.
Please register your attendance by clicking on the 'register' button above and bring your eticket with you on the evening.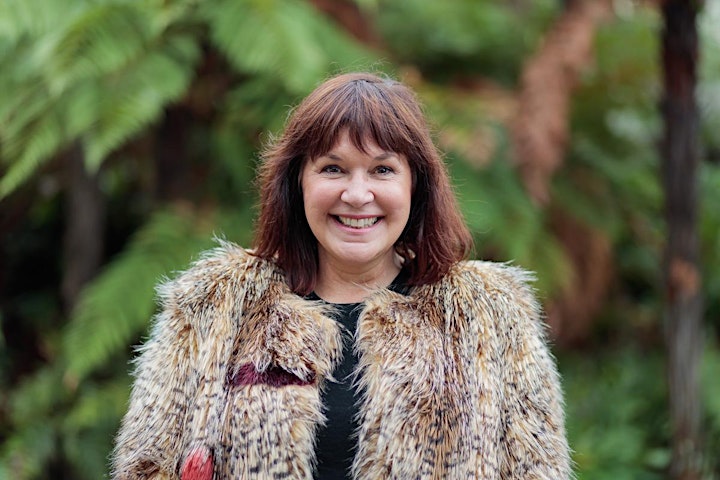 COVID-19 SAFETY NOTICE
At the University of Waikato, we continue to follow the guidelines set out by Ministry of Health, therefore the University is continuing to operate contact tracing and increased cleaning around our campuses. However we ask that you ...
Stay at home if you are unwell and call Healthline (for free) on 0800 358 5453 or your health care provider if you think you have symptoms of COVID-19.
Follow basic hygiene measures: frequent hand washing, practise cough and sneeze etiquette - cough and sneeze into your elbow.
If considered a person at high risk, use your judgement and make sure you take extra precautions when out in public.
Organiser of Hamilton Public Lecture Series - Professor Chellie Spiller