About this Event
---- (Tiếng Việt bên dưới) ----
The "Info Day - US/UK Admissions - TIPS THAT WORK" is a comprehensive overview and explanation of what to expect as you apply for your undergraduate degree.
🚀 We'll be covering crucial information, such as:
The Future of Education in post Covid-19 era
US & UK Admissions 101: which system is better suited to you?
Strategize your application: The key components of an outstanding application
Tips to help you stand out from the competition, using examples from our successful students
Level up your candidacy: Stay on top of Academics & Extracurricular activities
💪So stop waiting for the "right" time and start your journey to your dream school TODAY!
Info Day - US & UK Admissions
TIPS THAT WORK
⏰ 14:00 - 17:00, Sunday, 18/10/2019
🏨 Liberty Central Riverside - 17 Ton Duc Thang St., Dist. 1, HCMC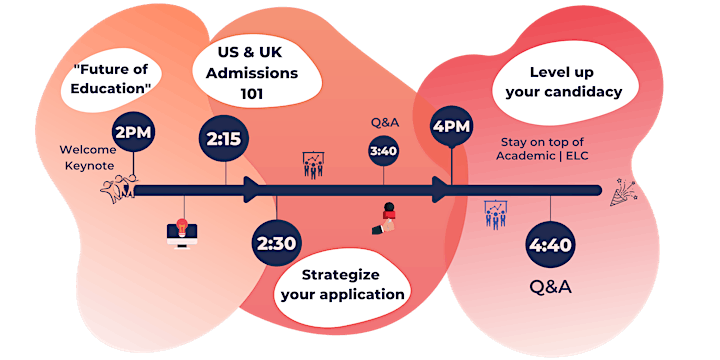 AMAZING SPEAKERS AT THE INFO DAY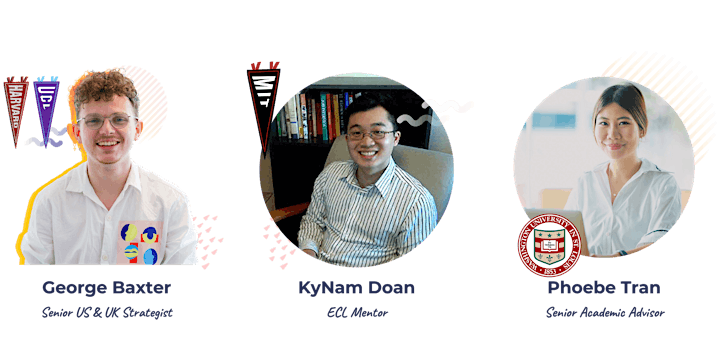 🎓A Harvard graduate, George Baxter is currently undertaking a MSc in Public Policy at UCL. He has supported students in gaining admission to the Ivy League, Oxford, Cambridge and more.
🎓From Massachusetts Institute of Technology (MIT) to Vietnam, KyNam Doan has contributed significantly to business, management, and tech. He was COO of Maison Retail Management International Vietnam. He has been working with many students at Crimson to strategize their extracurricular activities as well as implement capstone projects.
🎓Phoebe Tran graduated from University of Washington in St. Louis, and was one of the first Vietnamese students to study in WashU. Working at Crimson as a Senior Academic Advisor, Phoebe Tran has successfully consulted thousands of Vietnamese families to help their children get into Top universities around the world.
Tham gia ngay Sự kiện đặc của Crimson để được các chuyên gia hàng đầu, nhiều năm kinh nghiệm về tuyển sinh Đại học tại Anh và Mỹ chia sẻ những góc nhìn chuyên sâu và bí quyết để ứng tuyển thành công.
❓Tuyển sinh Đại học Mỹ và Anh: đâu là lựa chọn phù hợp.
❓Tối đa hóa năng lực ứng tuyển và chiến lược chinh phục các trường hàng đầu
❓Tự tin với điểm số học thuật và bài thi chuẩn hóa
❓Hoàn thành những mảnh ghép cuối cùng của hoạt động ngoại khóa
Các chuyên gia:
Thầy George Baxter, Tốt nghiệp Harvard, UCL - Cố vấn cao cấp về chiến lược du học
Thầy Kỳ Nam Đoàn, Tốt nghiệp MIT - Cố vấn hoạt động ngoại khóa
Cô Phoebe Trần, tốt nghiệp Washington University in St. Louis - Cố vấn học thuật cao cấp.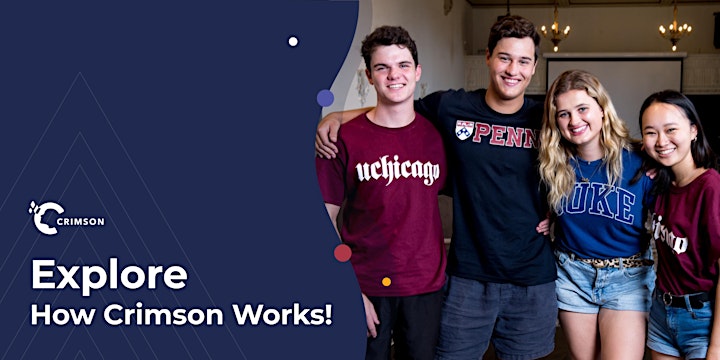 Cần giải đáp thắc mắc hoặc gặp vấn đề trong việc đăng ký tham dự hội thảo vui lòng liên hệ với chúng tôi / Contact us for more detail
Đăng ký ngay, số lượng có hạn - Register now. Spaces are limited