Sales Have Ended
Registrations are closed
Unfortunately, you have reached your time limit for registration. If you are still interested in our event, please kindly fill in all the questions again. Thanks and best regards, Crimson Education Vietnam
Sales Have Ended
Registrations are closed
Unfortunately, you have reached your time limit for registration. If you are still interested in our event, please kindly fill in all the questions again. Thanks and best regards, Crimson Education Vietnam
Aiming for Top US/UK Universities? Planning your study abroad journey? Get started on your new year's resolutions with Crimson Education!
About this Event
--- tiếng Việt bên dưới ---
Join our comprehensive overview and explanation of what to expect as you apply for your undergraduate degree and get started your New Year's resolutions with Crimson Education Vietnam
🚀 We'll be covering crucial information, such as:
The Future of Education in the New Normal Post Covid-19
US vs. UK : Which system is better suited to you?
Strategize your application: The key components of an outstanding application
Tips to help you stand out from the competition, using examples from our successful students
Level up your candidacy: Stay on top of Academics & Extracurricular activities
💪So stop waiting for the "right" time and start your journey to your dream school TODAY!
🎊 NEW YEAR - NEW YOU 🎊
US/UK Admissions Workshop
Start your New Year's Resolutions with Crimson experts
⏰ 2:00PM - 4:30PM, Saturday, Jan 23, 2021
🏨 Liberty Central Riverside - 17 Ton Duc Thang St., Dist. 1, HCMC
📍Join our very first US & UK Admissions event in 2021 for tips from Crimson expert, Alex Hui Bon Hoa and Mason Hill. They'll share exclusive insights and expert tips to help you gain admission to world leading universities. You won't want to miss it!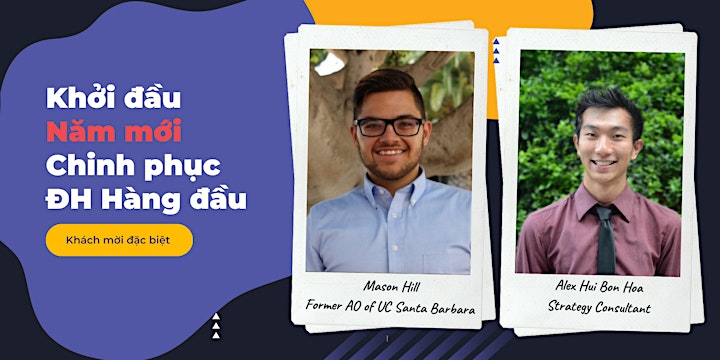 🚀Mason Hill: After graduating from UC Santa Barbara with a degree in Communication and Psychology, Mason stayed at UCSB as an Admissions Officer, working with students from all over the world as a UCSB and UC-system representative. He has recruited students for their unique talents and skills, reviewed applications as part of the admissions committee, and helped students transition from admitted applicants to full-time students on campus. Currently he is enrolled in the Master of Education Program at Harvard's Graduate School of Education. 🚀
👨‍🎓Alex Hui Bon Hoa: Alex graduated from New York University with a Bachelor's degree in Psychology and Creative Writing. He worked with middle and high school students as an admissions counselor in Hong Kong after moving to Vietnam in hopes of using his knowledge of the US college admissions process to help students from a lower socioeconomic status study in the US. Alex has helped many students around the world gain admissions to top-tier US universities including Stanford, Harvard, UPenn, Cornell, USC, NYU and more!🚀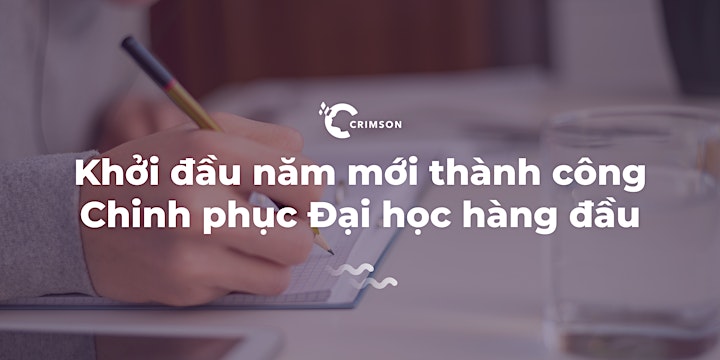 🚀Tham gia ngay Ngày hội Du học đầu tiên của năm 2021 cùng Alex Hui Bon Hoa, cố vấn du học cao cấp của Crimson Education và thầy Mason Hill - Cựu Giám Đốc Tuyển Sinh UC Santa Barbara để sẵn sàng chinh phục các trường Đại học hàng đầu thế giới.
⏰14:00 - 16:30, Thứ 7, ngày 23/01/2021
️📍Tại Khách sạn Liberty Saigon Riverside, 17 Tôn Đức Thắng, Quận 1, TP.HCM
🎯Alex Hui Bon Hoa: Tốt nghiệp Đại học New York (NYU) danh giá, Alex đã có thời gian làm việc với các trường Trung học ở Hong Kong với vai trò là cố vấn du học. Với hy vọng truyền cảm hứng cho nhiều học sinh hơn nữa, đặc biệt là các học sinh ở Việt Nam, muốn nâng cao năng lực ứng tuyển và chinh phục các trường Đại học mơ ước, Alex đã chuyển đến làm việc tại Việt Nam. Thầy Alex đã giúp nhiều học sinh đạt được ước mơ du học của mình với các trường hàng đầu như Stanford, Harvard, UPenn, Cornell, USC, NYU…
🎯Mason Hill: Sau khi tốt nghiệp với hai chuyên ngành Truyền thông và Tâm Lý tại UC Santa Barbara, thầy Mason đã làm việc tại trường với vai trò Giám Đốc Tuyển Sinh. Điều đó mang lại cho thầy cơ hội làm việc với rất nhiều học sinh tài năng, với những năng khiếu đặc biệt trên toàn thế giới, cũng như kinh nghiệm quan trọng khi đánh giá những hồ sơ của trường UC Santa Barbara nói riêng và hệ thống trường UC - University of California nói chung. Hiện tại thầy Mason cũng đang đuổi tấm bằng Thạc Sĩ Giáo dục của Đại học Harvard.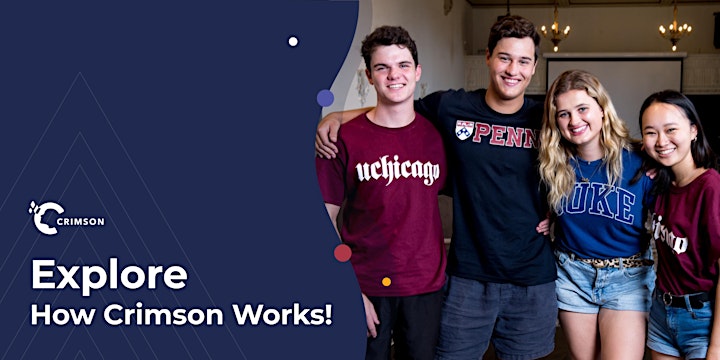 Cần giải đáp thắc mắc hoặc gặp vấn đề trong việc đăng ký tham dự hội thảo vui lòng liên hệ với chúng tôi / Contact us for more detail
Đăng ký ngay, số lượng có hạn - Register now. Spaces are limited