Description
Hiakai at Vineyard Cottages
We're taking our tents and shovels to beautiful Vineyard Cottage in Kumeu for five days of smoke, fire and Hāngi. Just a 30-minute drive from central Auckland, Vineyard Cottage is nestled in the heart of the Kumeu wine region which makes its soil perfect for laying a Hāngi.
Hiakai combines true traditional Māori cookery with modern cooking techniques to create fine dining menus that showcase Māori Cuisine in a way that has never been done before. At the heart of the cuisine is Hāngi, which we've stripped right back to its ancient roots. That means no wire baskets, no tin foil, no plastic wrap and definitely no gas "Hāngi Cookers" of any kind.

The Hiakai Bell Tent can host 10 guests per evening. This tent looks and feels like a restaurant dining room; it even has a Woodstove Burner inside to keep guests cozy and warm in the middle of winter.
Tickets for the Hiakai Bell Tent Experience are $150.00 p/p incl. GST, and are are available for purchase via Eventbrite. Each ticket holder will receive an 8-Course Tasting Menu with Beverage Pairings. The food and wine will reflect the environment, history, and culture of the land.
Dates for Hiakai on Vineyard Cottages:
- Wednesday, June 14th Dinner 6pm - 10pm
- Thursday, June 15th Dinner 6pm -10pm
- Friday, June 16th Dinner 6pm - 10pm
- Saturday, June 17th Dinner 6pm - 10pm
- Sunday, June 18th Dinner 6pm - 10pm
Don't want to drive back to the Auckland city after the event? Vineyard Cottages has accommodation available on site. Rooms, rates, and accommodation bookings can be made via http://vineyardcottages.co.nz/.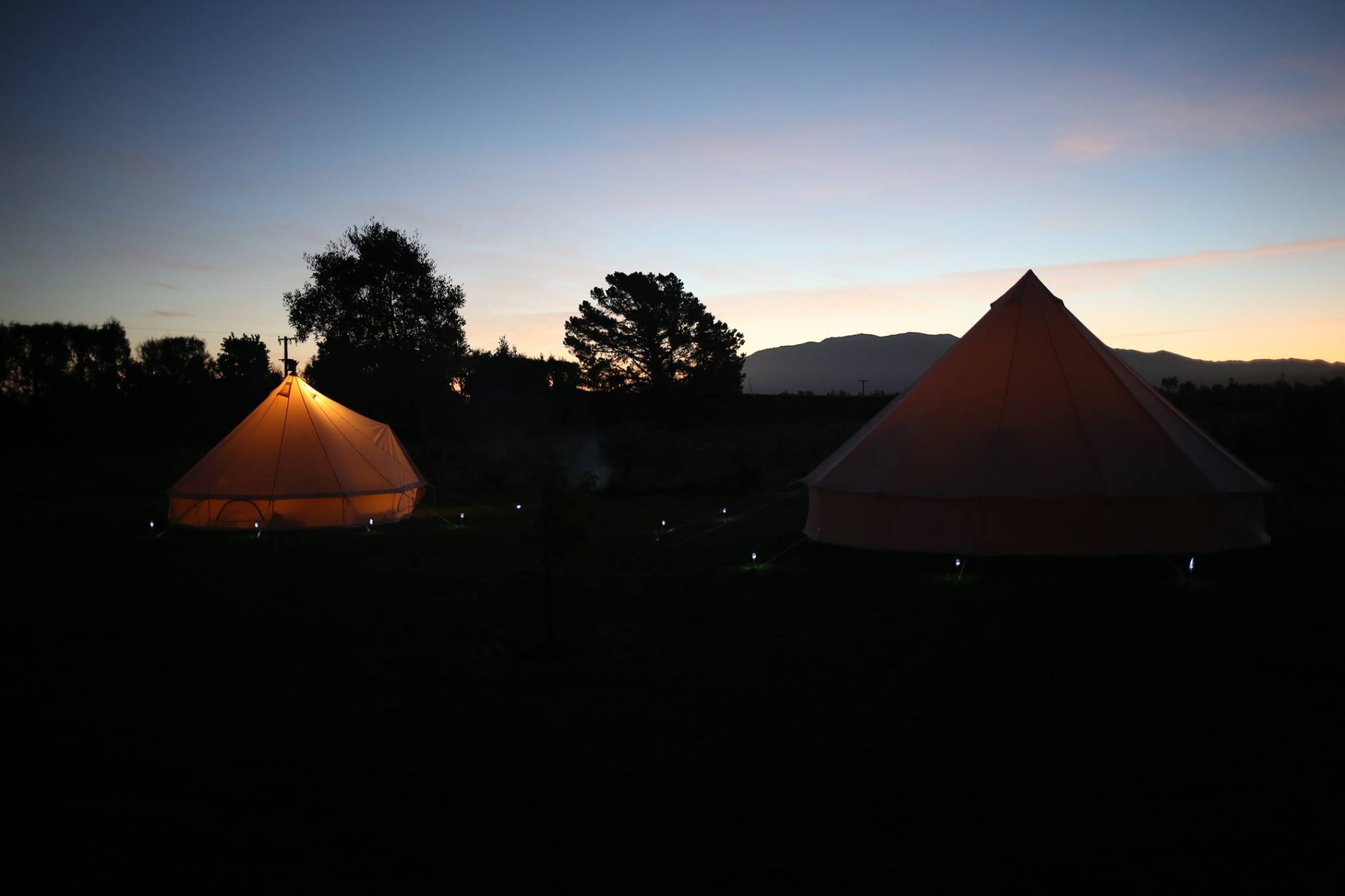 ---
FAQ:
How do I make a booking? What are my payment options?
You can purchase tickets for Hiakai on Vineyard Cottages via the Eventbrite website. Hiakai events are pre-paid, there are two methods of payment: Credit Card or Invoice. Invoices must be paid in full before the start of the event.

Do you provide non-alcoholic beverage pairings?
Yes. Please inform us if you'd prefer non-alcoholic beverage pairings when you make your booking.
Cancellation Policy
We understand that life happens and you might need to cancel your booking. Cancellations made 48 hours before the start of an event will receive a full refund. Cancellations made less that 48 hours from the start of an event with receive a partial refund of 50%. Please contact us on events@hiakai.co.nz.

Changing/Amending a booking
If you'd like to transfer your tickets to another date, you can do so free of charge via the Eventbrite website.
Do you accept walk-ins?
No. Hiakai is a pre-paid ticketed event. We suggest booking in advance to avoid disappointment.
Can you accommodate guests with special dietary requirements?
Please contact Hiakai via events@hiakai.co.nz before making a booking if you or someone in your party has special dietary requirements. We will do our best to cater to special dietary requests wherever possible, however, due to the style of cooking it is not always possible to do so.
It's the middle of winter, what should I wear?
The bell tent itself is very cozy and warm - you won't even realize that you're in a tent...in the middle of nowhere...in the middle of winter! We do encourage guests to come out and join us during the unearthing of the Hangi which can be a slightly muddy experience - we'd recommend you bring a warm jacket, a torch and leave the heels and stilettos at home :)
Why do an outdoor dining experience in the middle of winter?
It does seem like an odd thing to do, but the answer is simply this: You can't do traditional Maori cookery in the middle of Summer. That's because most of New Zealand has a Total Fire Ban in place during the Summer months. One way to work around this is to use a gas "Kai Cookers" - but that's not real Hangi ;)