A seminar focusing on topics relating to women & families living with HIV.
About this event
This seminar will explore the current landscape of HIV in New Zealand, and will host a wide array of speakers from the medical and healthcare community, researchers and more. There will also be people who live with HIV sharing their personal stories with the audience.
Open to all health professionals, health promoters, counselors, social workers and others working in HIV as well as people living with HIV.
Programme below.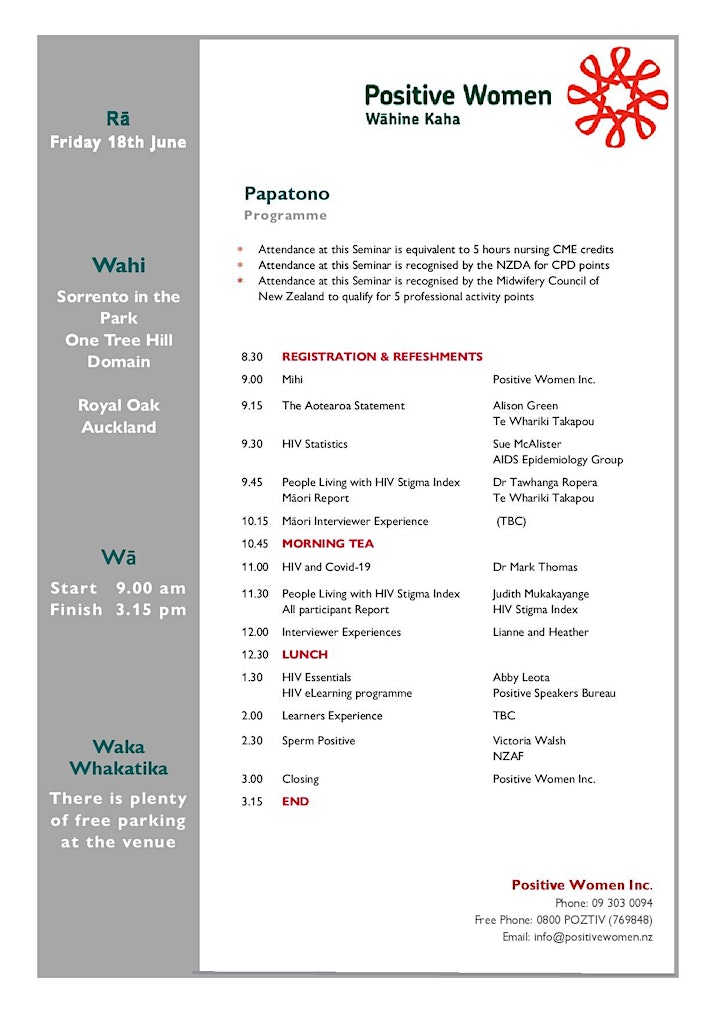 Please note: If this event is postponed as a consequence of COVID–19 restrictions we will be hosting a virtual seminar at a date to be confirmed.