Homeowner EQ Insurance Issues - A Legal Perspective by Dr Duncan Webb

Tuesday, 25 March 2014 from 6:00 pm to 8:00 pm (NZDT)
Event Details
Canterbury Earthquake - Three Years On - A Legal Perspective
As insurance claimants we should not have to know all of the in's and out's of how to navigate the complex insurance situation we found ourselves in three years ago. Rightly we expected our insurers to honour our policy entitlements, unfortunately for many that does not appear to be the case.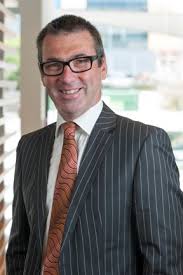 Like it or not we all need to learn as much as we can to enable us to resolve our individual claims.
On 11 February 2014 Dr Duncan Webb volunteered some time and expertise to give a quick overview around some of the issues EQ Homeowers are facing from a legal perspective. The quick presentation was informative, concise, clear and even a little bit entertaining (no doubt that harks back to Dr Webb's time as a Professor of Law at University of Canterbury).
Dr Webb was approached and asked if he would extend his presentation to give people experiencing real heartache a chance to learn and ask questions.
In this one or so hour presentation Dr Webb will cover the following:
Delay / Loss and Remedy

Reinstatement / Standard and Reality

The Contractual Crossroad

An Insured's Election

Cashing Out

Settling Outside of Policy
There will be a Q & A session and Dr Webb will have some of his extended team of lawyers present to answer individual questions after the session.
About Dr Webb
Dr Duncan Webb is an expert in insurance law. As a former professor of law has taught insurance at Canterbury and Auckland Universities, and written widely in the area. He is well known as a vocal advocate for home and business owners who are having difficulties with their insurers and is frequently asked to present to community groups and write on the topic. He also contributes a question and answer column the Christchurch Press on earthquake issues.
He is now a partner at prominent Christchurch law firm Lane Neave where he leads a team of lawyers specialising in insurance and litigation. His team at Lane Neave were voted New Zealand's best insurance lawyers at the 2013 New Zealand Law Awards.
NOTE: Every person's policy and insurance company may differr that attends so Dr Webb will keep the content generic. Dr Webb is not providing legal advice in this presentation, he is giving opinion only. It is highly recommend you seek your own counsel and complete your own research.
When & Where

Westpac Business Hub
CBS Arena
55 Jack Hinton Drive
Addington, Christchurch.
New Zealand

Tuesday, 25 March 2014 from 6:00 pm to 8:00 pm (NZDT)
Add to my calendar
Organiser
Canterbury Claimants is the name used by a group of members of the Canterbury Community who, from time to time, arrange public meetings for earthquake policyholders.  The purpose of the meetings is to help provide quality information to the policyholder to better enable them to successfully navigate their way through the insurance claim process.
Melanie Bourke, Cam Preston and Jake Preston are the people behind Canterbury Claimants and the role they fulfil is to bring together appropriate speakers, to plan and promote the event.  If you wish to contact Mel, Cam or Jake, use the info@jotomero.co.nz email address, or you can phone Melanie on 021 449584.
Some slides from past meetings can be found at Canterbury Claimants Slideshare.
A list of previous topics are:
Concerns with Secondary Repairs - 2015
Understanding Land Issues in Canterbury - 2015
The Cash Settlement Process - 2015
Lane Neave and Anthony Harper – Working through claims issues - 2015
Focus on EQC - 2014
Campbell Live – EQ Four Year Anniversary - 2014
Navigating the Claims Process - 2014
Working with Southern Response – 2014
Some of the speakers from previous meetings have included:
Duncan Webb – Lawyer – Lane Neave
Grant Cameron –Lawyer – GCA Lawyers
Peter Woods – Lawyer – Anthony Harper
Dean Lester – Insurance Adviser
Stewart Harrison – Registered Quantity Surveyor – Harrison and Associates
Bevan Craig – Foundation Subject Matter Expert – Underfoot Services
Cam Preston – Financial Analyst
Adrian Cowie – Registered Professional Surveyor
Zoran Rakovic – Chartered Professional Engineer
Ali Jones – Christchurch City Councillor
Peter Sparrow – Christchurch City Council - GM Consenting and Compliance
Sarah Miles – Author – Christchurch Insurance Fiasco
Hugo Kristinsson – Empowered Christchurch
If you would like to run / and or speak at an event to help Canterbury policyholders, or have a topic you would like addressed, please contact us