Event Information
Refund policy
Contact the organiser to request a refund.
Eventbrite's fee is nonrefundable.
Covid-19 has given us a chance to protect both our environment and democracy. There is hope for the climate, but what does it mean for us?
About this event
Jonathon Porritt, the celebrated writer, broadcaster and commentator on sustainable development, has found the "sweet spot" between hopelessness and inaction on climate justice. Our conversation with him draws on his 46 years experience with environmental issues. Tune in to become enlightened by the glimmer of hope, and seize the roles each of us can play.
Jonathon Porritt
Jonathon Porritt is a 'veteran campaigner', having been a voice for the environment since 1974. Over four decades he has been a teacher, Green Party advocate, Director of Friends of the Earth, Co-Founder of Forum for the Future, and Chair of the UK Sustainable Development Commission.
His latest book 'Hope in Hell: A decade to confront the climate emergency', shows us the last glimmer of hope, and explains why it is so important we vote for our future now.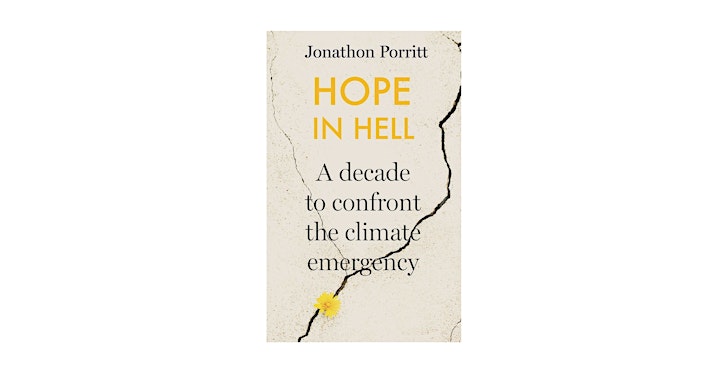 Want more?
Porritt has published ten books with hard-hitting titles including: 'Seeing Green': The Politics of Ecology (1984) which has been called "prophetic in many respects"; 'Playing Safe: Science and the Environment' (2000); and 'Capitalism As If The World Matters' (2005 & 2007). His latest book 'Hope in Hell' explores the last chance we have to commit to policies that will protect our future.
"…Hope in Hell is a powerful call to arms from one of Britain's most eloquent and trusted campaigners." – Caroline Lucas, MP
There is no doubt of his conviction that inaction on climate will be devastating to life on earth. So why are we still witnessing negligence? The book outlines why this is the decisive decade, and how 2021, as we rebuild our shattered economies after the coronavirus crisis, will be the decisive year.

In Conversation with: Derek Handley
Derek Handley is a futurist, entrepreneur and the founder of Wiser, a platform helping people ask better questions to develop self-knowledge and purpose in their lives. Wiser programs have run at AUT University in Auckland where he is an Adjunct Professor and through workshops for families, professionals and elite athletes around the world. He is currently studying towards a Masters in Religion at Harvard.
Derek is also a founding General Partner at Aera VC, investing in transformative companies tackling the UN Sustainable Development Goals and an aspiring civilian astronaut signed up with Virgin Galactic. He co-founded The B Team, a business sustainability alliance with Sir Richard Branson.
He created the Aera Foundation in 2015 as a charitable studio catalysing social innovations to reframe the status quo for a sustainable future.
Wiser Conversations, Together at Home
'Together at Home' is a series of virtual conversations designed to help us reflect and respond to our new surreality. Brought to you by the Aera Foundation, a New Zealand-registered charitable trust.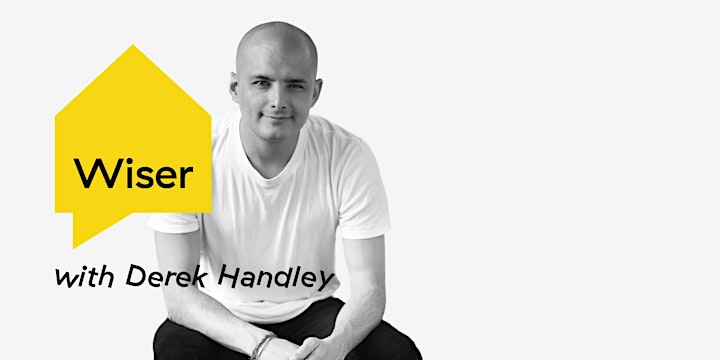 Date and time
Location
Refund policy
Contact the organiser to request a refund.
Eventbrite's fee is nonrefundable.