Description
Do you dream of studying space? A STEM degree is a great way to launch your academic and career path.
The tech innovation hub of Silicon Valley, the global construction boom and the digital revolution are pushing demand for STEM (Science, Technology, Engineering and Mathematics) skills like never before.
Computer scientists, data analysts, app developers, coders, mechanical and civil engineers - these are the jobs of the future, not to mention doing your own thing as a STEM entrepreneur!
But how do you turn your passion for STEM classes at school into a career you'll love?
We will help you find the answers you're looking for while covering these four key topics:
The future of STEM
The most sought after skills in STEM
What you can be doing right now to further your passion and skill-set for STEM
The universities from around the world that can help you unleash your potential!
This event is tailored for high school students, teachers and parents. Seats are limited so reserve yours now!
Profile of featured speaker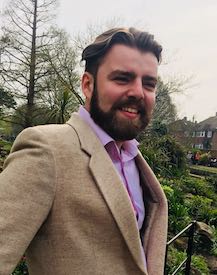 Matthew Roberts | University of St. Andrews
Matthew is a full-time MPhil student at the University of St. Andrews, researching the nature of consciousness and other topics within the philosophy of cognitive science. A recipient of awards for his writing, Matthew intends to go on to study at PhD level and eventually enter academia. He is currently working on a book aimed at naturalising the faculty of creativity. Matthew is an academic advisor with Crimson, assisting students and parents on the best route forward for maximising opportunities at University level. An expert on the admissions process, he helps mentor students to get into their dream university.