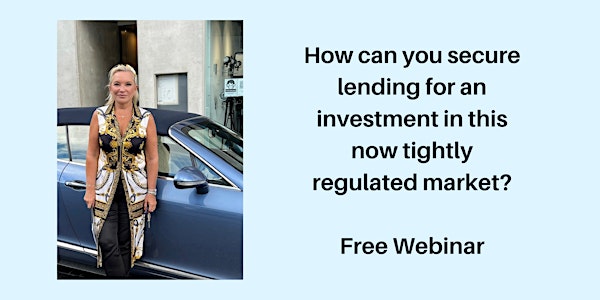 How can you secure lending for an investment in this tight market?
About this event
By popular demand
An evening with Nikki Connors
The Queen of NZ Property Investment
and
Brenda Murney
Award winning and Top New Zealand
Mortgage Broker
A Webinar Event
Find out:
• How you can get started in Property Investment
• Whether you qualify for finance under new bank criteria
• What sort of property investment works financially under recent govt tax changes
• What areas in New Zealand offers the best investment options
• What can go wrong and how to reduce the risks
If you are settling on a property over the next 12 months you don't want to miss this!
Join Nikki and her team at Propellor Property Investments for an entertaining evening filled with valuable tips and information.
When: Monday 24th January at 6pm
Where: Zoom
Register now! Once registered, you will receive a separate email with the zoom link prior to the event.