Description
In 1982 – when our parents bought their first homes – the average New Zealand house price was just under $46,000. Today it is 12 times that – $585,000.
A lot has changed since our parents first started out. Not only are house prices much higher, but culturally we get married later and move around more.
That's why at this First Home Buyers seminar, we're not only going to walk you through the changes that have happened since our parents bought their first homes.
We'll also walkthrough:
How you can get money from the government (up to $20,000) to put towards the deposit for your home
How you can use your Kiwisaver to pull that deposit together
The questions you should ask yourself to see whether buying a house is right for you at all (for some people it isn't)
Where the best place to buy is for millennials, along with what the buy and when to buy
We'll also give you the tools so that you can personally (and privately) walk through your own numbers. This is so you can see if you are already in a position to step up onto the property ladder.
By coming along to this seminar, you're not saying you definitely can buy your first home. Nor are you saying that you necessarily want to buy your first home.
But what you are doing is seeking out the knowledge and information that may allow you to take your first step to become a homeowner – much sooner than you might think.
Ed McKnight and Graham Goodisson will be presenting their seminar in Wellington on Wednesday 9st October at 5:30 pm for a 6:00 pm start at the Intercontinental Hotel, Wellington.
Tickets are free and include a spread of food and drinks after the seminar.
The tickets will move fast, so get in quick to secure yours - and take the first step towards creating the financial future you want through property investment!
About The Presenters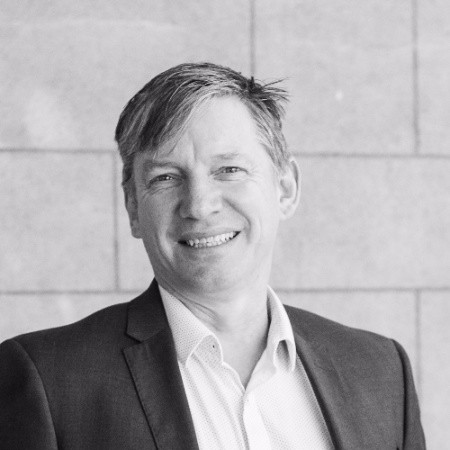 Graham Goodisson

– Velocity Financial

Graham Goodisson started Velocity over 15 years ago. After nearly 20 years setting up programmes in Youth Development, supporting some of New Zealand's most vulnerable young people, he thought it time to put those skills to use in another area. Velocity started as a Mortgage and Personal Insurance Brokerage and has added into that a business development arm. He now works with Business owners and their other professionals, to help them grow Businesses, prepare them for sale, and keep them safe in the interim.




Ed Mcknight – Opes First Home
Ed is an economist, who looks at what is happening in the economy and communicates that to first home buyers and property investors.
Ed studied and taught economics at the University of Auckland and University of Waikato. He is also the former president of the Auckland Young Professionals and was the host of the NZ Young Professionals Podcast.
This experience has allowed him to understand what drives today's young professionals.
About Opes First Home
Opes First Home coaches young Kiwi's to buy their first home through a proven three-step programme. It starts by understanding you: your long term aspirations, your personal situation (and your partner's if you have one).
It goes on to help you discover what you can afford and when, before showing you properties that are going to work for you.
The final part of the programme is in helping you get the deal done. To find out more about buying a first home.
Can't make it to this event? Find out more about Opes Partners' property investment seminars, which are held right around the country every year.