Description
You may have heard about the SAT and ACT, but do you know how much they impact your overall application?
What about the SAT II subject tests, did you know that most selective schools require students to take at least two SAT II subject tests in addition to the ACT or SAT?
Have you seen what these tests look like and have you created a plan to when you will take them?
When in doubt, what should you do when answering an SAT question?
Carina Cunha, Crimson Education's Academic Advisor will be joined by one of Crimson's expert SAT and ACT tutors to answer these questions and more.
Topics that will be covered include:
What is the SAT, ACT and SAT II and why are they required

What are the differences between the tests and what is the best test for you

How choosing the right SAT II subject tests can be your trump card

How should you plan your test schedule

When and where can you take it in Ireland
Followed by workshop on how to answer sample SAT and ACT questions + expert insights and strategies to approaching the tests!
Seats are limited so reserve yours now!
Profiles of featured speakers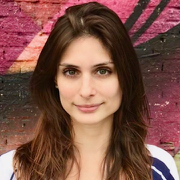 Carina Cunha | Columbia University and University of Edinburgh
Carina is originally from Rio de Janeiro, Brazil, but since high school she has been dashing around the globe where her studies and work experiences have taken her from San Francisco to Shanghai. After completing a double major in Economics and Political Science from Columbia University in 2011, a year earlier than expected, Carina began her professional career as an Investment Banker at Credit Suisse in New York City. Following her stint in Finance, Carina joined Accenture working as a Management Consultant for executives of Fortune 500 companies across the United States. Most recently, Carina finished a postgraduate degree in Differential Psychology at the University of Edinburgh and was working as an European Strategist for J.P. Morgan Wealth Management. Now at Crimson Education, Carina leads the operations for Scotland and Ireland where she helps students unlock their full potential and have access to the same opportunities that her education has given her.