Description
You are in the right place if you...
Tend to run when they camera is brought out.

Are barely present in your family photographs

You hide behind the camera so that you don't have to be in front of it

You are a business person who at least one of these apply...

you need to provide images of yourself to magazines, websites, speakers posters, book jackets...anything in the media

Your LinkedIn profile picture isn't as professional as you are

You want to expand your reach outside of just New Zealand and need to make videos or have photos of yourself for your online sales pages.

You have a dislike of having your photo taken because you don't know what to do with yourself.

You need to create an expert platform for your business to grow

Other people this course can be helpful for

Young girls who don't understand all that goes into making images for the magazines and are comparing themselves unfairly

If you want to present yourself better on social media sites or dating sites

If you are a keen photographer and want to know how to make people look good in photographs.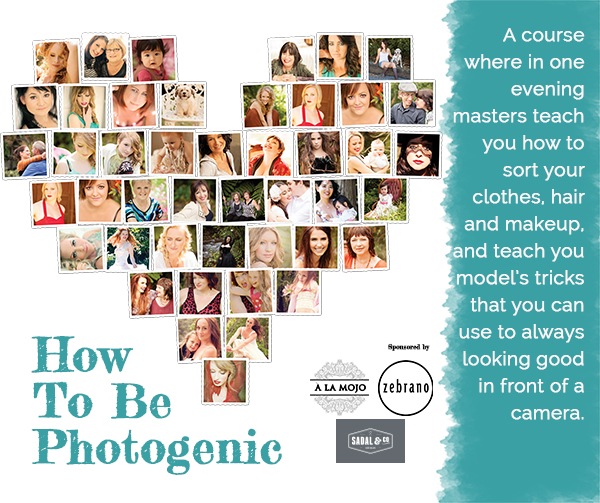 What will I get from coming?
This is a 100% body positive course. Mandi Lynn will help you to make peace with your body and show you how to show it off to highlight your best bits. She will take you through four things that fashion models know that you can easily learn that will enhance how you look in front of the camera no matter what your size or your age. The goal is that you learn how to rock what you got and learn to celebrate it. It will also pull the curtain back on the wizard of the fashion magazines so that you can realize that you too can look magazine worthy with the right help and information.
You will learn
1. Posing technique to diminish double chins, wrinkles, luscious arms, wobbly bellies, ample thighs, make your legs look longer and you look taller or shorter depending on what you want to achieve while at the same time learning to celebrate all parts of yourself...seems like an oxymoron...just come and see.
2. Make up secrets to contour your face for film.
3. Clothing styling to suit your specific gorgeous figure.
4. One fundamental technique to help with body confidence in front of the camera.
5. Examples of what happens with Post production in Magazines.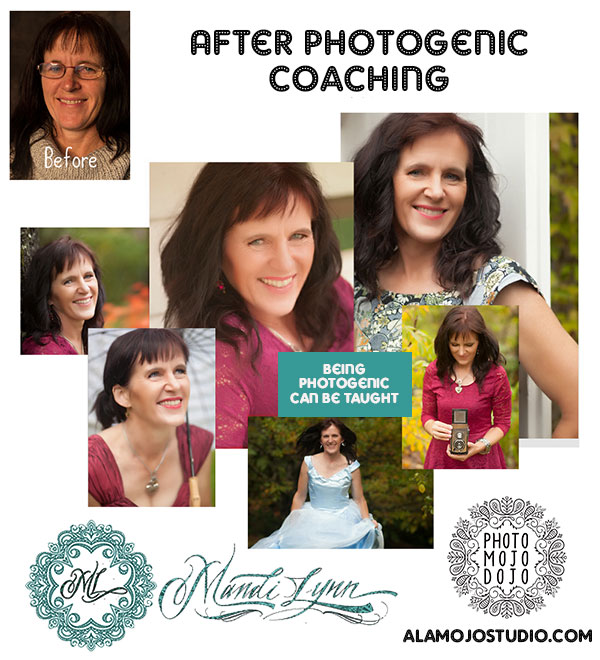 How Not Being Photogenic Can Effect Your Professional Credibility:
Today's internet fueled world people rarely have time to make long considered decisions about things. Image is king whether we want that to be the case or not. If your image isn't out there and well managed then you are at risk of having you show up in a light that may not reflect all of the wonderful work that you do. If you learn how to be photogenic you will not be caught out again and you will be able to learn how to get over your fear of the camera and really showcase who you are and what you are about visually. When you know the tricks of being photogenic you will never be caught short again you will have collections of images that you can use at the drop of a hat to promote you and your work.
This course can help you to master some very simple techniques that will up your game any time someone pulls out a camera. And you will have a fun time doing it.
The business professionals below were taught by Mandi Lynn how to be Photogenic during their photoshoot and here is what they had to say about the experience and the benefits it had for them professionally.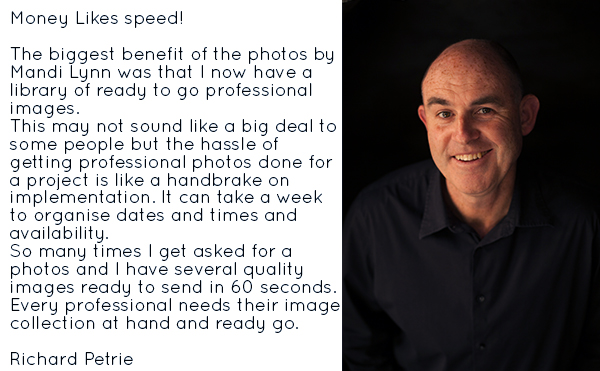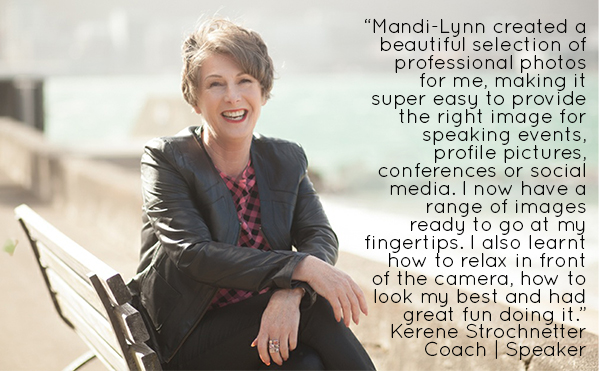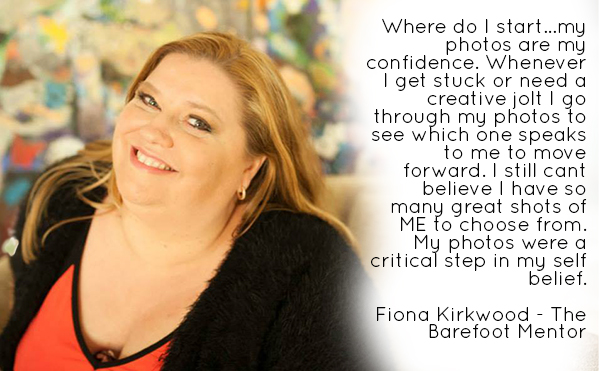 A Little bit about your instructor...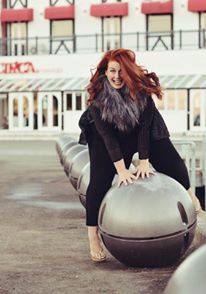 Hi, I'm Mandi Lynn and I am a Master Photographer based in Wellington, New Zealand. My specialty is helping people to bring out their Mojo on camera as well as helping businesses to tell their authentic story visually. I was a women's health and obstetrical nurse for 15 years before I became an internationally award winning photographer. I weave my intimate knowledge of the human body mechanics with my sharp artistic eye to teach people how to best present themselves and their business...and we have a lot of fun doing it too. I work internationally to help online business people to showcase their unique story to the world.
Oh and I am an over 40 "fluffy" woman whom my dad would describe as "having a bit of meat on her bones." I rock a size 22 label in most shops and through years of educating myself I have learned to honour where I am use it to my advantage. It certainly wasn't always that way and I so get being self conscious in front of the the camera. I went from having the mindset of "I want to teach these modeling tricks BUT I am a plus size woman who will listen to me?" to " I want to teach people how to be Photogenic AND I am a plus size woman so more people can relate and I am possibly less threatening than a slender coach who might not understand the frustration." A simple mindset shift but it made all of the difference. These same techniques are the ones that I use to help you learn to honour the unique brilliance that is you and showcase exactly that...just polished so it shines effectively and translates well through the camera.
All Proceeds from this talk will go to supporting the completion of the Block and Flow Exhibition