How to Make Life from the Primordial Soup - Palmerston North

Wednesday, September 14, 2011 from 7:30 PM to 8:30 PM (NZST)
Event Details
How to Make Life from the Primordial Soup
2011 New Zealand Rutherford Lecture

Why RNA is the key ingredient to human life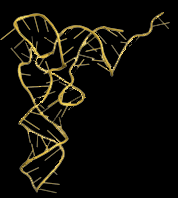 One of the biggest questions in life is how did we get here? How did rock and steam become our world, full of life and diversity?
The science community thought they had the answer with the achievement of the Human Genome Project in 2001 however ten years on it seems it is not DNA which is the star but its sibling RNA.
In this lecture, 2010 Rutherford Medallist Professor Warren Tate will explain RNA's role 3-4 billion years ago in the origin of protein synthesis and the genetic code, and how understanding the history of this fascinating molecule can lead us into the future with the development of therapies for Alzheimer's Disease, HIV and Chronic Fatigue Syndrome.
PALMERSTON NORTH
TIME: 7.30pm
DATE: Wednesday 14 September
LOCATION: Speirs Centre, Palmerston North Boys High School, Featherston Street, Palmerston North
About Professor Tate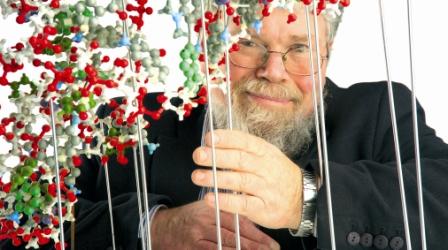 Professor WarrenTate was awarded the Rutherford medal in 2010 as a result of his achievements in molecular biology and molecular neuroscience.  He began his research at the University of Otago in 1975 as a biochemist with the goal of understanding how essential proteins are made in our cells. A chance discovery of a novel mechanism of gene regulation, later found to be used by HIV-1, has led to an extended study of the mechanism as a target for drug development.  An early interest in whether memory in the mammalian brain could be better understood has now focused on the potential of a specific brain protein in the therapeutic development of Alzheimer's.  Most recently, Professor Tate has established a research base for Myalgic Encephalitis or Chronic Fatigue Syndrome (ME/CFS) within New Zealand.  His work has revolutionised our understanding of how proteins behave in living cells. 
 Professor Tate is currently Associate Dean of Research for the Health Science Division at the University of Otago.  He has served his discipline with extended periods on the board of the Health Research Council as Chair of its Biomedical Research Committee, on the National Science Council of the Human Frontiers of Science Programme, on the Governing Council of the Asia Pacific International Molecular Biology Network, as New Zealand's representative on the Federation of Asian and Oceanian Biochemists and Molecular Biologists and, most recently as an inaugural member of the Science Board of the Ministry of Science and Innovation.  Professor Tate was made a Companion of the New Zealand Order of Merit in June 2011.
When & Where

Speirs Centre
Palmerston North Boy's High School
Featherston Street
Palmerston North City, Palmerston North City
New Zealand

Wednesday, September 14, 2011 from 7:30 PM to 8:30 PM (NZST)
Add to my calendar
Organizer
Royal Society of New Zealand
Royal Society of New Zealand details.
How to Make Life from the Primordial Soup - Palmerston North