Description
Are you new to working from home?
Perhaps you've had a few short-term experiences in the past but now with the disruption caused by COVID-19, you're faced with the prospect of working from home for a longer period of time?
How can you adapt to this new reality and make working from home work for you?
We have some great news for you:
You don't need to reinvent the wheel. There are proven tools and approaches that you can put into practice to make working from home a more enjoyable and productive experience starting today.
In this dynamic one-hour session - delivered virtually via Zoom video conferencing - you'll learn:
how to cope with the challenges of working from home (including overcoming "background shame" during virtual meetings!)
tools to help you navigate increasing uncertainty and change with more ease
strategies for maintaining connection and collaboration with your colleagues when working virtually.
---
Customise this session for your organisation
Would you like to offer the people in your organisation support for effectively navigating the increasing uncertainty, complexity and change they're faced with today? We're here for you. Reach out to us on +64 21 029 27 861 and we'll happy collaborate with you to tailor a service to your unique needs.
---


Meet your hosts:
David Bennett (Masters Coaching Psychology) is an experienced executive coach who applies scientific rigour to what makes people thrive and excel. He's passionate about using Liberating Structures to unleash innovation and creativity at work.
His corporate background includes a solid grounding with KPMG before working at a senior level for a variety of organisations in New Zealand and overseas.
He lives in the South Island where he enjoys ocean swimming and tramping.
Learn more at https://www.davidbennettcoach.com/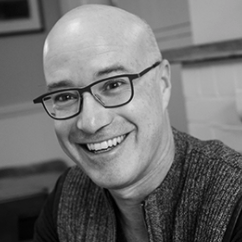 Aenslee Tanner (PCC) is a certified leadership coach passionate about supporting individuals to unleash their potential and become more conscious leaders.
A former engineer and Division-I athlete, her research-based coaching methodology draws on adult stage (vertical) development and complexity theory, neuroscience, positive psychology and high-performance sport.
Aenslee recently completed her first 100km ultramarathon, which has given her a whole new appreciation for what it means to lean into discomfort in order to grow!
Learn more at https://www.aensleetanner.com/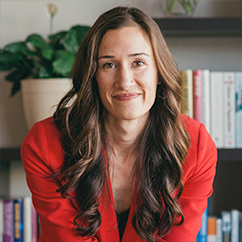 ---
Want more?
Join us for one of our other upcoming events:
Leading effective and engaging virtual meetings
---
FAQ:
Where will this session be held?
This session will be delivered online via the Zoom video conferencing platform so you are welcome to join from anywhere!
You'll receive a link to join the video call in your confirmation email after you've registered. If you've never used Zoom before, we recommend you click on the link at least five minutes before the designated start time so that you can go through the process of installing the software.
What equipment do I need?
To participate fully on the call you'll need:
a computer, tablet or smartphone
headphones
a microphone
to have downloaded the Zoom Client for Meetings program to your device in advance
and a good internet connection.
In case there are any issues with your internet connection, there is also the possibility to dial into the session via phone. These details will also be included in the confirmation email you receive after you register.
Do I need to have my video on?
It's your choice whether or not to turn on your video during this session. As virtual meetings can lack some of the richness of in-person experiences, we tend to recommend using video when you can as it can help provide useful contextual and visual cues that other participants would otherwise miss out on.