Description
The Compliance Schedule is a key document from whoa to go, the BWOF has a purpose of ensuring a minimum level of performance for the life safety systems in a building, (its there for tenants, public, the insurers and banks and sale purposes not just Council and the law).
SUITABLE FOR
Commercial building owners

Property managers / Facility Managers

Owners agents / IQPs

BCA staff

Designers/Fire Engineers

Building consent applicants (architects, builders, etc)
You will get
Step by step on how to put together a good Compliance Schedule

How to write amendments to existing Compliance Schedules

A template for recording CS information

PDF copies of:
o Compliance Schedule Handbook
o The Old NZ Building Code Handbook
oBuilding Act 2004 relevant sections
oBuilding Specified Systems Regulations


oForm 11 Application to Amend Compliance Schedule
and much more good practice advice.
OBJECTIVE
This session will give you tools, tips and templates to use to extract relevant data from fire reports and other design specifications for specified systems for Compliance Schedule purposes.
PROGRAMME
Purpose of Compliance Schedules

Good, bad and ugly compliance schedules

Identifying specified systems during building consent

Information that needs to be supplied at building consent time

How to record/ amend existing schedules affected by new building work.

The different roles that Council has in this business.

This session will cover:
How to use the MBIE's Compliance Schedule Handbook and the old BIA Handbook as reference tools.

How to write alternative design maintenance schedules and regimes for alternative solutions.

Ways of preparing information ready for Council checking.

Examples of floor plans and draft compliance schedules itemising placement of systems, passive fire protection, signage etc.

Verification Council requires along the way.

How to achieve revisions to compliance schedules.
Your facilitator: Rosemary Killip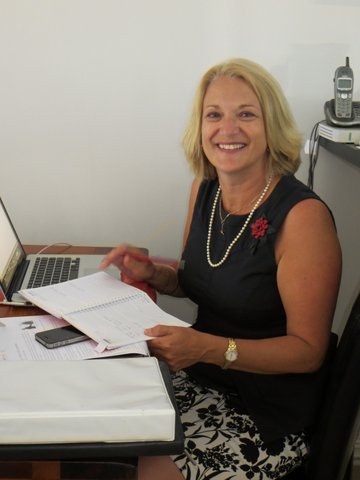 Rosemary specialises in building law training. She brings with practical insights and wisdom from 19 years of working alongside building compliance staff, Council staff and building inspectors. She was even the very first education officer for the Building Industry Authority.
Rosemary brings with her substantial insider knowledge of how councils review and interpret the Building Act rules. She is a highly experienced building industry compliance and training practitioner as well as a small business owner of 14 years.