About this Event
Join us to celebrate the launch of 'How We Got Happy', a hardcover coffee table book with stories of health, hope and happiness from 20 young Kiwis who beat depression. In conjunction with the book launch, there will be an exhibition of the portraits from the book by photographer Mark Hamilton.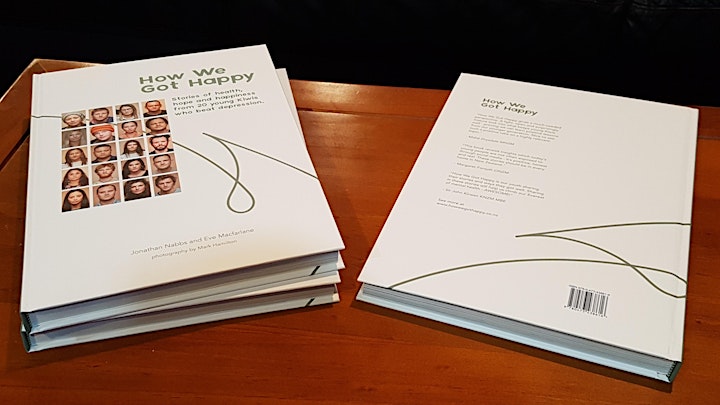 About the book:
How We Got Happy is a non-profit project. 100% of profits from book sales go directly to the Mental Health Foundation of NZ.
Creators Jonathan Nabbs and Eve Macfarlane set out to answer the question: What are the things (habits, tools, beliefs, exercises, strategies) that have helped people move from the bottom of the bell curve into happy, healthy lives once again?
Each story provides insights on the tools and skills that each writer found helpful in their struggle with depression. Each story is also accompanied by a small handwritten note by each author to their past selves when they needed help the most.
The notes are strong and empowering reminders to themselves and the reader of the most important things to remember in our darkest times. Filled with bright and engaging portraits and photography by Waikato based photographer Mark Hamilton.
This book is an easy and uplifting read whether you read it cover to cover or to just pick up and flick through. No matter if you are currently struggling with depression or have found your path through depression you will enjoy this wonderful collection of heartwarming stories from young Kiwis.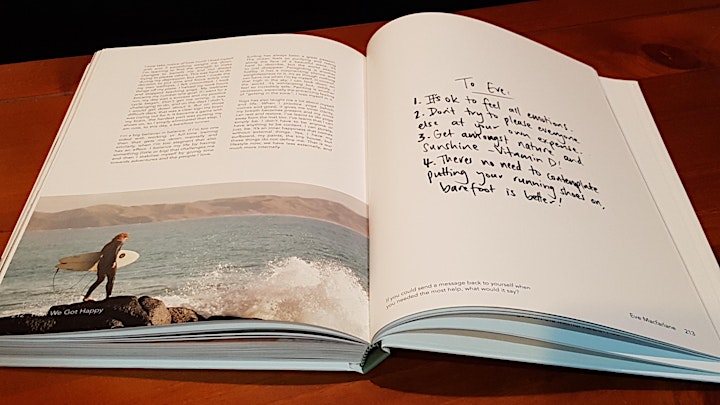 You can expect an evening of storytelling, hope and celebration as we will hear from :
Jonathan McNabb and Eve Macfarlan, creators of 'How We Got Happy'
Mark Hamilton, Photographer & Bev Gatenby who advised on the book's creation
Shaun Robinson, Chief Executive of the Mental Health Foundation of NZ
Light beverages and refreshments will be provided. Books will be available for purchase for $44.99.
We strive to host inclusive, accessible events that enable all individuals, including individuals with disabilities, to engage fully. For inquiries about accessibility and dietary requirements, please contact us at fundraising@mentalhealth.org.nz.