How you can build a $17M property portfolio & retire in 5 years?
Description
If you think building a $17M property portfolio in 5 short years is too big a dream to achieve then think again!
Creating long-term wealth and securing your future with property investment is no small feat. Thankfully, with the right knowledge, guidance, and support, you too can make smarter decisions and become financially free.
Your starting point? Right here at this 1.5-hour seminar with successful property investor, mortgage adviser, and financial strategist, Lucia Xiao.
Come along to learn about
Lucia's personal journey from being a Housing New Zealand tenant to the proud owner of a $17M portfolio that is still growing in the current market;
The right mindset and habits that will get you from where you are today to where you want to be tomorrow;
The essential knowledge and information you need to overcome the risks and challenges of being a property investor;
The mistakes Lucia made and what she would do if she starts all over again today; AND
How to receive further, ongoing support and guidance personally from Lucia.


Why come to this seminar?
Because the content of this seminar is based on Lucia's personal experience and reflection.
Because Lucia is unconcerned about lofty investment theories that would make her 'look good' and more interested in sharing actionable tips that would HELP YOU succeed.
Because all ticket proceeds will be going to Kidney Kids, one of the causes Lucia supports.
Because you can't save your way to early retirement. But if you dare to dream big, Lucia will show you how.


Who is Lucia Xiao?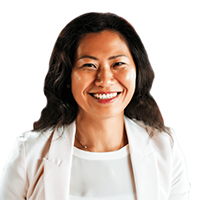 In a market that is saturated with 'property experts' and so-called 'coaches', Lucia is a breath of fresh air.
A multi-hyphenate, Lucia is passionate about helping Kiwis' build long-term wealth with property. As a financial strategist and mortgage adviser, Lucia feels strongly about the importance of financial literacy and the transformative power knowledge has that will help you become the master of your money (rather than the other way around). As a property investor, not only is Lucia familiar with the struggles and doubts that can hold you back, but more importantly, how you can push through and still come out on top. As the founder of Finax Mortgage & Insurance Advisory, Lucia is confident that she has what it takes to inspire and guide you to a better financial future.