Gain Insights from Experts on Property Management and Business Growth
About this event
Are You Ready for Growth?
Gain insights and advice from experts on how to grow your property management business and take it to the next level. Listen to the stories and experiences of owners who have grown businesses. Enjoy networking with colleagues in the Property Management sector and let our exhibitors keep you updated on ways their products can help you grow!
Our Presenters Include:
Pic Picot - Founder of Pic's Peanut Butter
Hayley Stevenson - Director of Housemart
Greg Watson - New Business Manager Watson Real Estate
Andrew Reece - Organically grew a rent roll from 31 to 1756 (Due to travel restrictions from Australia, Andrew will now present via a short video message)
Bex Harris - Owner of Propertyscouts Dunedin
Chris Jenkins - Experienced Property Management Business Owner
Sandra Dodson - Business Development Manager for the Rent Shop
Paul Hampton - Victory Boxing
Hamish Turner - Director of Hamish Turner and Associates
David Turnhout - General Manager Hamish Turner and Associates
Manoli Aerakis - Business Advisor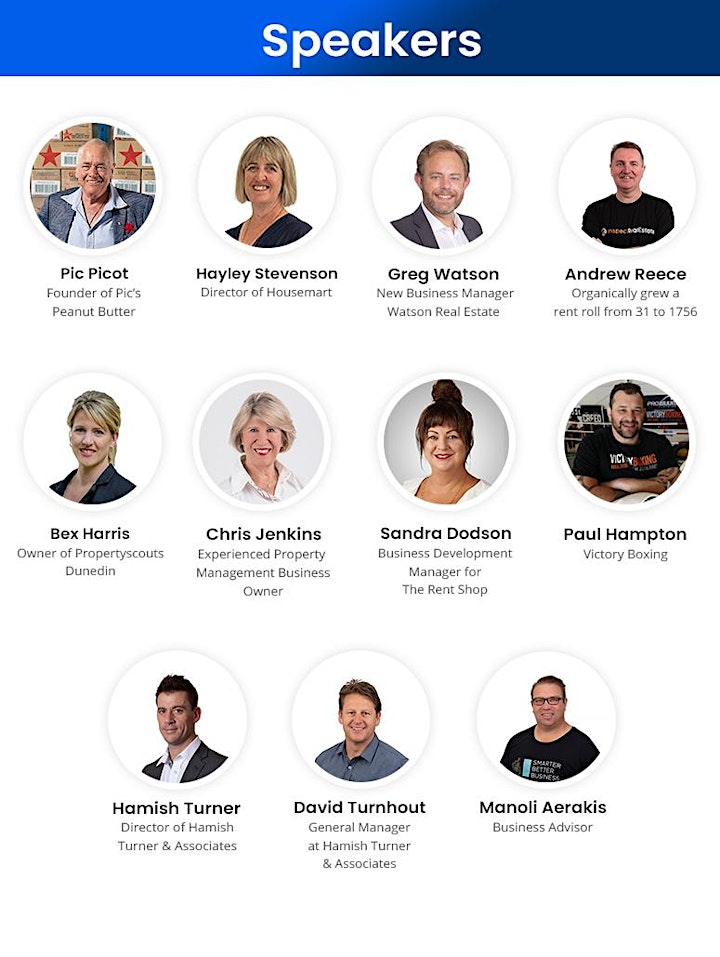 Learn from the Exhibitors:
Palace | Fast Connect | Inspect Real Estate | Crombie Lockwood | Real Landlord Insurance | Affordable Staff | Malloch McClean | Victory Boxing | 2Apply | KeyWhere | RentingNZ.co.nz | IRE BDM | IRE RentRol | Mind Matters | SATS | Pic's Peanut Butter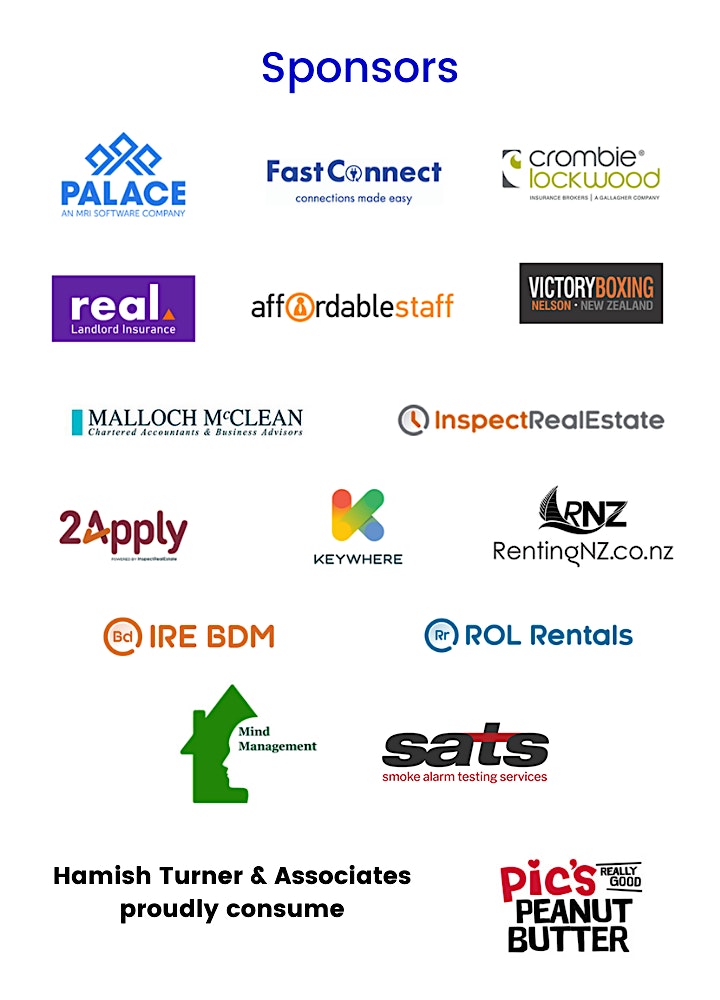 REFUND POLICY
50% of the ticket fee will be refunded if cancelled up to 1 month out from the Conference, before 26 July 2021. No refund will be possible from the 27th of July 2021. If we need to cancel the Conference due to COVID Alert Level restrictions, a 100% refund will be given. On all occasions the Eventbrite's ticket processing fee is nonrefundable.
GROUP DISCOUNTS
Groups of 3+ people receive 5% discount, ticket price $541.50 (ex GST)
Groups of 5+ people receive 8% discount, ticket price $524.40 (ex GST)
THE RUTHERFORD HOTEL
When booking accommodation at The Rutherford Hotel please quote the following code to access discounted room prices: 661950
www.rutherfordhotel.nz | reservations@rutherfordhotel.co.nz | Ph. +64 3 548 2299
Why not extend your trip and enjoy what Nelson Bay's has to offer.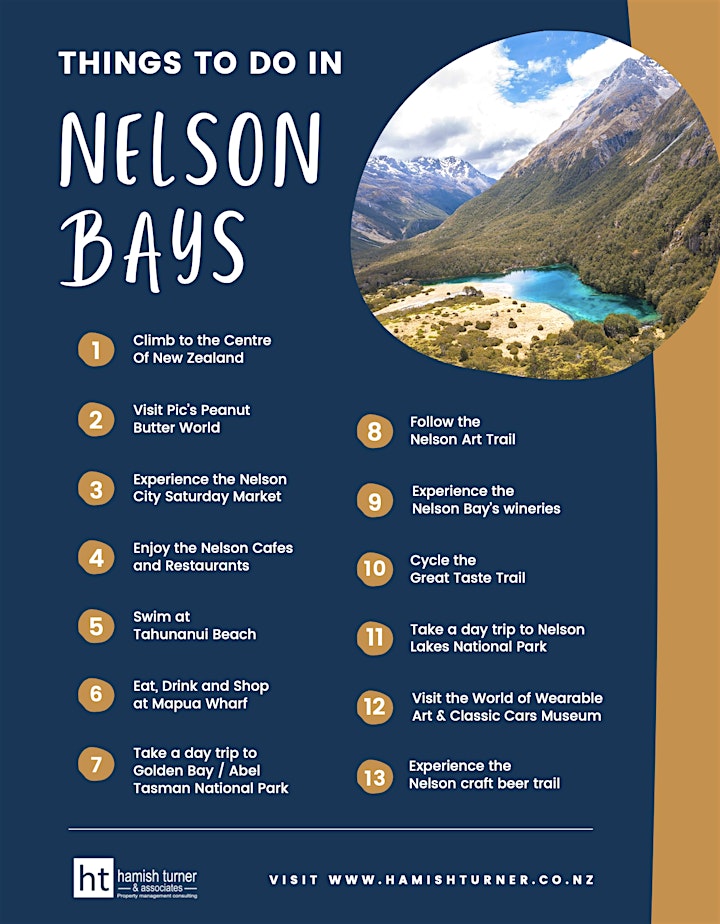 Organiser of HTA - Growth Day Conference