Description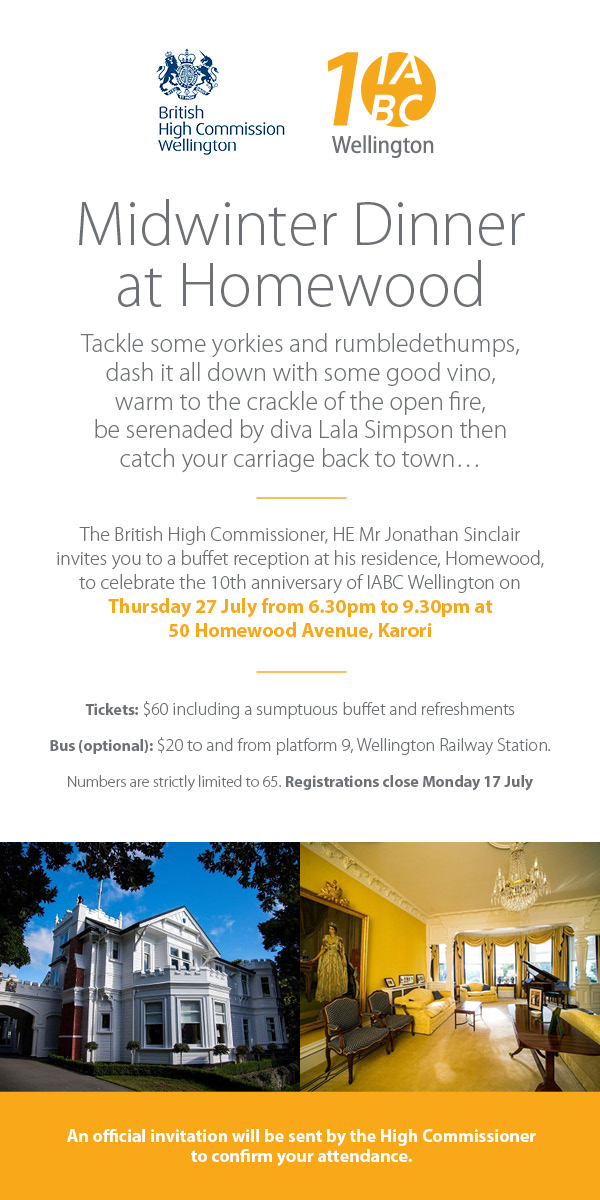 Invitation design by Capiche.
Menu
Nibbles: Oatcakes with crowdie, stilton cheese.
Buffet: Rare roast angus beef, red wine glaze, yorkies. Rumbledethumps (potato, leek, cabbage, cheese bake). Earl grey tea smoked egg kedgeree, peas and white beans. Homewood garden salad and bread rolls.
Dessert: Homewood apple rhubarb frushie with vanilla bean custard. Eccles cakes with whipped cream. Tea and coffee.
Served with a selection of fine wine, beer and non-alcoholic beverages.