ICF NZ Northern: Coach meet-up! Topic: Leadership Coaching
Description
Always a great opportunity to connect. Whether you are new to the industry, been around for a while or just interested in meeting passionate coaches – join us for a refreshing beverage and exciting conversations.
It's all about networking, learning & sharing!!
This year, we will have a topic for each meet-up, and we tonight's topic is: Leadership Coaching.
A presenter will talk to the topic for a short while (approximately 15-20 minutes), and we will then launch into questions and conversations around the topic.
Our presenter for this event is Sue Blair from Personality Dynamics. Sue is an international presenter, author and expert in the field of Psychological Type. She has worked as an Executive Coach for many years and is fascinated not only by the diversity in our leaders today but also by how much they benefit from some self-awareness. Personality is not about whether we make a good or bad leader; this, among other things, is more a question of character. What personality does reflect, in all of us, are two key things. In what environment do we thrive and how do our minds work? Only when we realise how different we are from other people can we truly find a way to get our needs met and also shift our behaviour to accommodate the needs of others.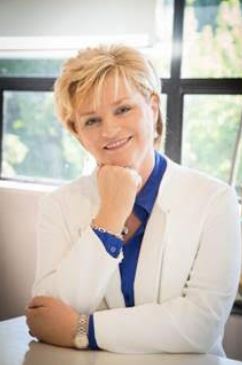 All welcome, including non-ICF members!!
The timings provided allow for everyone to make it and join in at some point in the evening – it is not prescriptive, so feel free to come and go as you please.
We look forward to seeing you there,
ICF NZ Northern Leadership Team
Note: If you register and closer to the time find that you are no longer able to come along, could you please cancel your ticket? Thank you!