If you are seeking to connect, go deeper, activate change within your WHOLESELF, Mind - Body - Soul, then this workshop is for you!
About this event
Your inner door awaits you to creating a more amazing life.... and only you have the key!
USE YOUR KEY to connect to Your Inner You to ignite your SPARK!
You will discover and learn new ways to become more connected with your WHOLESELF .... this then IGNITES YOUR INNER YOU...THAT is the KEY to a great life!
Beginner ? Experienced ? This day and process is powerful whether a beginner or more experienced person exploring the inner journey.
It's now time for you to experience this process that ignites real change, by being guided and supported throughout the day offering new and innovative ways that work!
Local person Katie from Aligned Soul Therapies in Russell, has invited Jane to Northland because she knows how Jane has assisted many many clients over the past 25 years.
Any queries for Katie: +64 275339250
Jane has the unique talent of showing new ways that integrates science and spirituality so that people can transform their lives to becoming more meaningful, focused and fulfilling! (See testimonials below)
What will I come away with at the end of the day?
You will be able to discover more confidence, happiness, have greater visions of how you want your life to be .. and you'll have ways of making better and clearer choices in life with the processes and principles you experience throughout the day.
By the time you leave at the end of the day you will:
Know how to access, engage and work with Your Inner You effectively.
Learn how you can connect and work with Your Inner You in daily life.
Feel supported by the effective takeaways you'll have for your 'WHOLESELF'.
You to have the ability to know how to remain calm - clear - connected throughout your busy days, creating a stronger sense of resilience and robustness in your life.
Connection - Expansion - Clarity
The processes we will cover that can benefit your life are :
Different ways for you to be consciously connected with Your Inner You .
Learning how to work with a powerful yet simple process of Your Inner You.
Discover , access and work with a takeaway process of your inner operating systems that make up the MEE ( Mind - Ego - Essence)
A simple yet highly effective takeaway process for you to access Your Inner You that works.
Understanding and creating relationship with your MEE ( Mind, Ego and Essence) allows a more expanded and conscious way of being in the world.
The ability to objectively observe aspects of yourSelf, allows space for conscious choice and a balanced approach to life – all necessary for present, purposeful and intentional living!
Life's challenges and choices can become simpler and less stressful ... you feel calmer and clearer.
Concepts Covered:
Why and how the Laws of the Universe and Quantum Science impact on your life and what you can do about it....in 'everyday language' terms.
How this can strengthen and maintain your overall health and well-being for your own physical body ... and energy body.
The importance of creating and maintaining a relationship with YOUR INNER YOU ...offers better overall vitality, resilience and health.
TESTIMONIALS:
"I've been working with Jane and benefiting from her energy work for more than 3 years.
She's helped release what has needed releasing, opened what's needed opening and strengthened my foundations whether my body was in crisis or spiritual expansion. This has proven phenomenally beneficial time and time again.
Being supported by Jane is profoundly empowering and transformational whether treating a child, an adult, a parent, an executive or any one else."
- Dr Kate More Sydney, Australia
"Let me begin by saying that if you're reading this testimonial, you have come to the right place. When I first met Jane I'd say that I was an 'unbeliever' of the type of work she did. (ego talk)
Some time later, I managed to open my mind and push my ego to the side and listen to what she had to say. From this point on I felt as if I was on the correct path to making my life a better fuller place. Time to time I'd stray from this path but one thing was constant. This constant was Jane's belief in me and what I needed to achieve in order to make a difference to my life.
If you're on the fence about whether or not Jane knows what she's doing and if she can achieve results,I'd say to you 'look no further'. I can honestly say that she will work with you and make a big difference in your life. All you need to do is focus and bring your 'A' game to the table.
Thanks for the awakening Jane." Matt -Auckland
* Please note: This is not a 'personal sharing' requirement type of workshop. Your processes are 'inner processes and inner reflections'
Why Jane is so great to have on your support team!
Jane has 25 years of skillsets and qualifications working with aspects of Mind-Body-Soul in clinic and facilitating workshops.
She in the 10,000 hours plus Mastery set, so you're in great hands. ( see why below by Malcom Gladwell)
ADDED EXTRAS INCLUDED IN YOUR DAY:
Complimentary tea and coffee
Integrative worksheets and handouts you can refer to with information and to record your aha's too!
A takeaway inspirational poster to remind you of how amazing YOUR INNER YOU really IS !
....it's time to be in the driver's seat of who you really want to have driving your vehicle of life!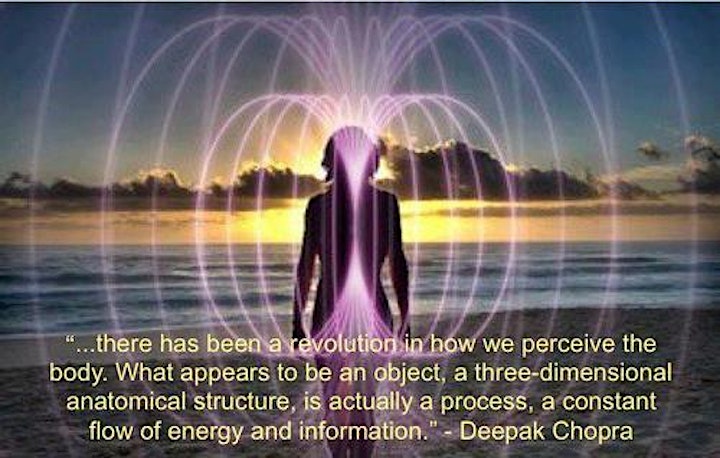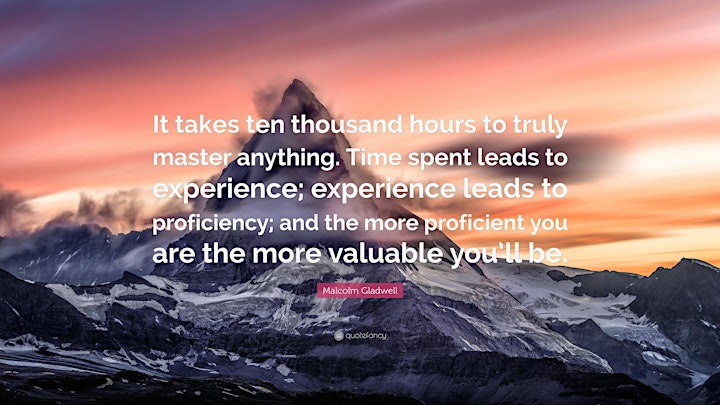 Organiser of IGNITE YOUR INNER YOU!
Jane Gruebner is dedicated to creating events that IGNITE YOUR SPIRIT!
Mind - Body - Soul specific training, workshops, retreats, online events.
Dedicated in assisting those who are on their evolutionary journey of inner awakening, through a Soul Quest of purposefully designed experiences.