About this Event
We had the pleasure of an intimate audience here at BEACH back in March, so polished & witty.
Joanne has been gigging for close to ten years and has performed at numerous weddings, restaurants, bars and functions.
After an eleven year career as a music educator, she has only recently decided to take the plunge and pursue music as a full-time occupation.
She writes her own originals and released her debut EP "Where's the Time" in 2009 under her maiden name Joanne Chester.
JOANNE: FACEBOOK || WEBSITE || MUSIC
Review of March show
'On the 4th of March I was part of a fortunate audience that attended a live event at Beach Bistro. The performance by the dynamic musician Joanne Slagel was part of an inspired series of intimate musical events on Monday nights hosted by Beach Bistros owner Steve Laird. The layout of furniture and lighting in Beach on these evenings allows for performers like Joanne to play for and interact directly with a closely connected audience.
Joanne's music is loosely covered by the term contemporary acoustic and is made up of an engaging mix of predominantly original songs and carefully chosen covers. She displays excellent control and understanding of her musical craft.Joannes voice is strong but carefully controlled by her to produce a quality vocal performance. Joanne is mindful of the audiences experience and constantly modulates her voice creating a range of satisfying songs and sounds. She is an accomplished musician and has developed her approach over many years in a range of venues.
Just when we thought we had experienced all of Joanne's creative musical talent she produced a trumpet which then added further levels of sound, adding to the satisfying outcomes of the songs.
The audience was treated to contemporary folk musician performing skillfully and obviously at the top of her game. Thanks Joanne for treating us to thoroughly enjoyable and quality night of your music.
Grateful listener and photographer Clive Bartleet.
__________________________
TICKETS:
$30 || Your ticket ensures you a seat, a grazing platter, a house beer, wine or spirits while you enjoy the chilled entertainment with $10 from your ticket going to the artist[s]
$10 || Cover Charge - all proceeds going to the artist[s]. Your ticket ensures you a seat with a 2 drink minimum.
FOOD: We have a range of options from fries to 'Epicurean' pizzas, coffee & desserts available during the show. Log In to your EventBrite ticket and pre-order if you wish.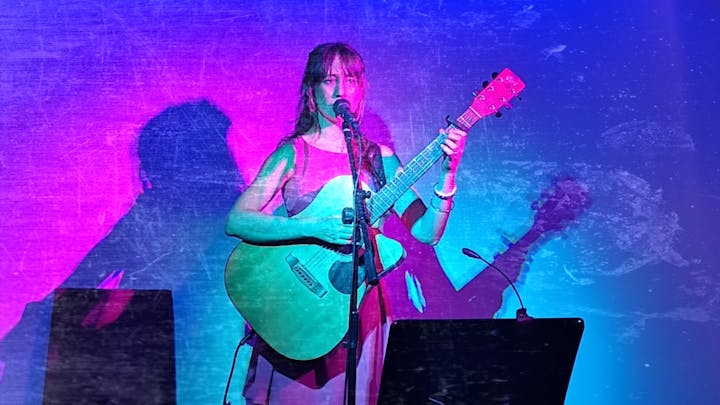 Joanne IN CONCERT @ BEACH 03 MAY 2019
photo credit: Clive @cbartleet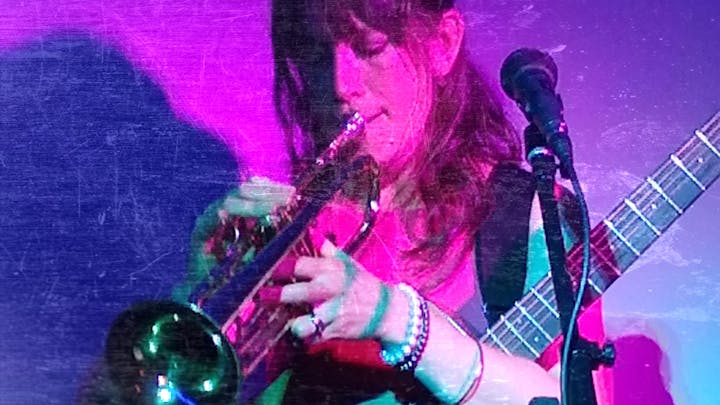 Joanne IN CONCERT @ BEACH 03 MAY 2019
photo credit: Clive @cbartleet