Multiple Dates
InMOTION: Open Movement Classes | CURRENTLY PAUSED New dates TBA soon
A four week block of guided, improvisational, movement classes for ALL people.
About this event
CONNECT TO THE JOY INSIDE YOUR OWN MOVEMENT
Kia ora Whanau
We invite you to journey with us on a guided exploration of how it FEELS to move in our own bodies. To be in continual discovery as we expand our physical limits, connect to our own creativity, and the JOY inside our own movement.
WHAT CAN YOU EXPECT:
A 1 hour physical and improvisational movement class, with the divinely dynamic Katrina Bastian, that is truly accessible to all levels. No prior dance experience necessary. If you have a body, haere mai!
Go at your own pace. The teacher is in motion with the class the whole time. Their role is to perceive if there is more within you to explore, and encourage you to deepen that research inquiry.
No mirrors! No styles! No choreography! The space is free from the need to achieve a 'certain look'. Instead, we are given permission to sense and connect to how our bodies inherently want to move.
A NOTE FROM THE CREATOR OF THIS SPACE:
*Please note that a photographer will be present on the first class of the series, in order to collect content for future promotional use. A form will be present on the day for you to notify me if you do not wish to have your image used, and I will ensure your privacy is maintained.
*Tickets are INTERCHAGEABLE within the class series, and REFUNDS will be approved upon request. - Eventbrite's fees are non-refundable, so they wont be returned to the ticket buyer. However, in the event the class series is is cancelled, full refunds will be received.
Please respect the effort and intention that goes into making these classes possible, and consider your purchase before making it. We are here to serve our community, and my hope is to be able to provide this series again in the near future. That said, if class prices are inaccessible for you, drop me a line and we can open the discussion about pricing. With love and kindness , Pamela
A foreword about dancer and InMOTION's first class facilitator Katrina Bastian.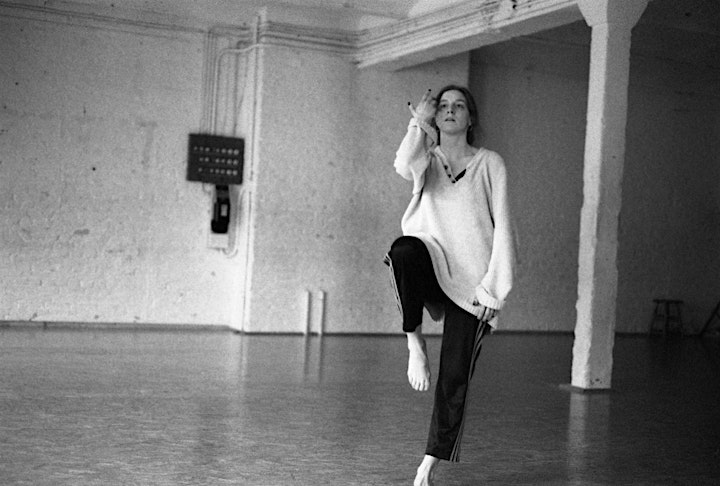 Katrina Bastian began her choreographic career at Reed College in Portland, Oregon and went on to complete a Masters Degree in Choreography at Hochschulübergreifendes Zentrum Tanz (HZT) in Berlin. As a dancer, Katrina has worked with choreographers and artists in Europe, the United Kingdom, New Zealand, and the United States. Katrina recently presented her work in The Performance Arcade 2020 and 2021, Tempo Dance Festival #goingdigital season, Auckland Fringe 2021 (Winner: Basement Disruptors Award, Best Performance: Dance, Best Dance Awards), and NZ Fringe 2021 (Winner: Best in Fringe Award). She has taken her improvisation-based movement class around the globe to students of all ages, abilities, and experience levels. Her class dives deep into the individual's pleasure in moving, dynamic movement, and performative exploration. https://www.instagram.com/kbast.tanz/
Organiser of InMOTION: Open Movement Classes | CURRENTLY PAUSED New dates TBA soon