EVENT POSTPONED Introducing two of the Africa New Zealand Business Council strategic Partners, Grant Thornton and Asoko Insight.
About this event
Greg Thompson, National Director of Business Advisory and Tax will speak about Grant Thornton's ability to support business expansion into Africa and New Zealand.
Asoko Insight is Africa's leading corporate data and engagement platform, providing global and development institutions the more effective route to discover, shortlist and engage their target universe of African countries.
The presentation will also include a panel session involving New Zealand Trade and Enterprise (NZTE) and the Ministry of Foreign Affairs and Trade (MFaT) on the services they can offer to overcome obstacles when embarking on business ventures in Africa.
Where and When: Presentations are being held at the offices of Grant Thornton in Wellington, Level 15 Grant Thornton House, 215 Lambton Quay, Wellington.
For those outside Auckland, ANZBC is inviting you to a scheduled Zoom meeting.
Zoom Code: 547 085 3170
Password: ANZbc2020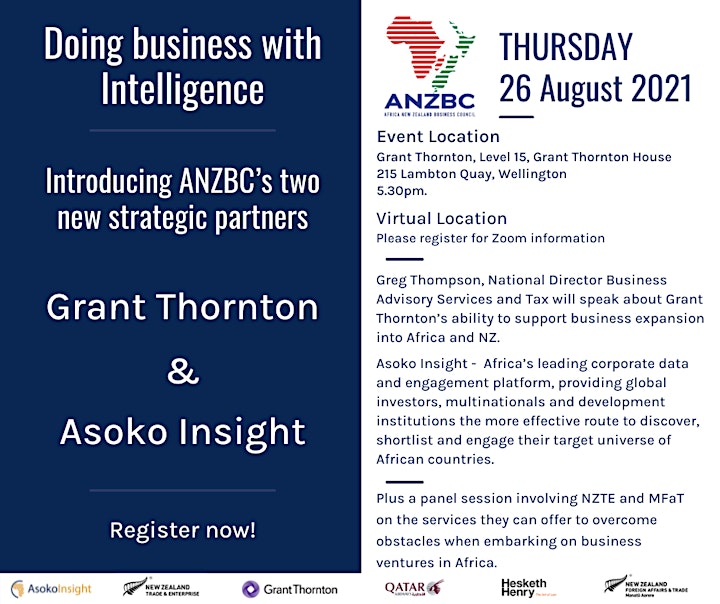 Organiser of Insights into Africa: Doing Business with Intelligence