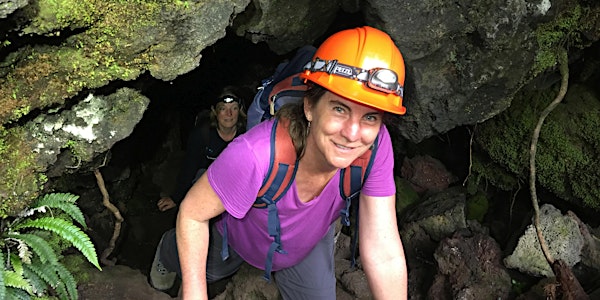 Insights into volcanic risk from Auckland to the Antilles, Andes and Arabia
Location
Physics Lecture Theatre 1
Building 303 (PLT1 / 303-G20)
38 Princes Street
Auckland, 1010
New Zealand
Professor Jan Lindsay's inaugural lecture
About this event
Ehara taku toa i te toa takitahi, engari he toa takitini
My success is not mine alone, but is based on the success of many
An academic career is built on collaborations - with mentors, students, fellow researchers and teachers, funders and research stakeholders. In her presentation Professor Lindsay will take you on a journey around the world to some amazing volcanoes that she has had the pleasure to research, and also acknowledge those who she has had the privilege of working with during her career. A consistent focus of her research has been on improving societal resilience to volcanic hazards – in the early years by better understanding magmatic and volcanic processes, and in more recent years by developing and testing techniques for effective communication between scientists and stakeholders, including through volcanic hazard maps. Insights from Professor Lindsay's research and her experiences highlight the value of collaborative, user-centered approaches to natural hazard risk research, and importance of good science communication, especially during a crisis.
Jan Lindsay is a volcanologist in the School of Environment at the University of Auckland. She was born in Rotorua, and spent her childhood in Rotorua, Western Samoa and Auckland. She has a BSc and an MSc in Geology from the University of Auckland, and a PhD in Geosciences from the University of Giessen in Germany. She has held positions at GNS Science in Taupō; the GeoResearch Centre (GFZ) in Potsdam, Germany; and the University of the West Indies in Trinidad. She is Vice President of the International Association of Volcanology and Chemistry of the Earth's Interior (IAVCEI) and is co-leader of the IAVCEI Working Group on Volcanic Hazard Mapping. She is a Past President of the Geoscience Society of New Zealand. She has worked on projects in the broad area of volcanic geology, hazard and risk in New Zealand, Chile, the Lesser Antilles, Hawai'i and Saudi Arabia. She currently has the role of Associate Dean of Science (Research) in the Faculty of Science.
Refreshments will be served in the basement foyer of building 303 (303-B00L2) from 5:30pm, prior to the lecture.