Description
About the course
This course has been designed for Instructional Designers who want to review a piece of their own learning material against best practice instructional design methodology. Alternatively, participants could work on a specific training intervention that needs to be created in the future.
Participants will be given templates to use immediately back at the workplace.
Audience
This course is designed for beginner to intermediate Instructional Designers.
Session 1 Analysis
Content includes; Conducting a Training Needs Analysis and a Needs Assessment. Performance Needs vs Training Needs.
Reflect on the analysis conducted on the learning intervention created and determine what was done well and what could have been done better.
Session 2 Design
Content includes; Bloom's Taxonomy, Gagne's 9 step Learning Framework and writing robust learning objectives, concept mapping.
Identify the 6 categories of Bloom's 'Cognitive Domain' in a mix and match activity, getting 100% correct

Analyse and rewrite the learning objectives of existing training material, using Bloom's Taxonomy, so that a verb and the three aspects of a learning objective can be identified

Create a module outline, using Gage's 9 step model and have it peer reviewed

Use the concept map model to create a module or review a current module.
Session 3 Evaluation
Content includes; Kirkpatricks and Philips evaluation models.
In pairs, present the Kirkpatricks model to the whole group, without missing any of the key points, as determined by the facilitator

Use the Phillips ROI formula to estimate the ROI of the programme that you have brought along to the workshop

Review a case study on evaluation of a coaching programme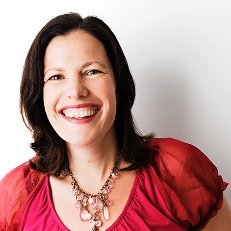 Facilitator Anna Kingston
Anna has worked in Leadership and Learning for over 15 years as a Learning and Development Manager, Leadership Coach, Instructional Designer, Facilitator and Speaker.
She has a BSc (Hons) in Neurobiology, is a qualified Practitioner in Neuro-Linguistic Programming (NLP), and certified as an mBit Coach, Leadership Coach, Life Coach and Brava Coach.
Anna is fascinated by how the brain works and how we can use it more effectively in business and life to live amazing lives. She enjoys co-creating practical solutions to performance problems that individuals and business face today, to create sustainable change.

Anna has worked with a number of organisations, including Fisher & Paykel, IAG, Noel Leeming, Soltius, The Learning Wave and Vend.



Organiser of Instructional Design Workshop
Connecting Visionary Organisations to World Class Learning Technology
Bloom Learning Technologies are Learning & Development Specialists.  We have people, tools and technology to help L&D professionals get better business results for the companies they serve.  
For news, trends, events and more, visit us at www.bloomlearningtechnologies.co.nz