Description
About the course
This course has been designed for Instructional Designers who want to review a piece of their own learning material against best practice instructional design methodology. Alternatively, participants could work on a specific training intervention that needs to be created in the future.
Participants will be given templates to use immediately back at the workplace.
Audience
This course is designed for beginner to intermediate Instructional Designers.
Session 1 Analysis
Content includes; Conducting a Training Needs Analysis and a Needs Assessment. Performance Needs vs Training Needs.
Reflect on the analysis conducted on the learning intervention created and determine what was done well and what could have been done better.
Session 2 Design
Content includes; Bloom's Taxonomy, Gagne's 9 step Learning Framework and writing robust learning objectives, concept mapping.
Identify the 6 categories of Bloom's 'Cognitive Domain' in a mix and match activity, getting 100% correct

Analyse and rewrite the learning objectives of existing training material, using Bloom's Taxonomy, so that a verb and the three aspects of a learning objective can be identified

Create a module outline, using Gage's 9 step model and have it peer reviewed

Use the concept map model to create a module or review a current module.
Session 3 Evaluation
Content includes; Kirkpatricks and Philips evaluation models.
In pairs, present the Kirkpatricks model to the whole group, without missing any of the key points, as determined by the facilitator

Use the Phillips ROI formula to estimate the ROI of the programme that you have brought along to the workshop

Review a case study on evaluation of a coaching programme
Cost includes morning tea, lunch and afternoon tea
Feedback from our previous Instructional Design Workshops:
"Fantastic day of learning - looking forward to making change!"
"open discussions were really beneficial to aid with my understanding"
"Great day and really well run. Loved it!"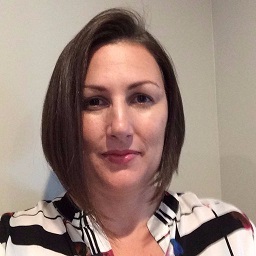 Facilitator Jacinta Penn
Jacinta Penn is an Instructional Designer and the Director of Workbright, a small elearning company working with large organisations such as Auckland Council, Fonterra, and DB Breweries.
Juggling a permanent team of 3 plus 10 regular contractors, 2 kids, sheep, chickens and a dog, she relies on the combination of her previous experience in IT, Training and Career Counselling along with her eternal curiosity (and Google) to never stop problem solving. Jacinta is committed to continuous learning, best practice and studying both research and real life case studies to find innovative solutions for clients, plus sharing knowledge with industry.
Jacinta is currently developing some of the first New Zealand Virtual Reality, Interactive 360 video and Augmented Reality in training and performance support solutions.