Description
Are you considering taking a gap year and heading overseas in 2020? Here is YOUR chance to live life a little more extraordinary! Come along to the Nelson International Gap Year Info Evening to find out more. We will be discussing our amazing international opportunities at:
Trafalgar Park Pavilion
30 Trafalgar Street
Nelson, 7010
(Please come to the Trafalgar park pavilion: access through the Maitai gate via Trafalgar Park Lane). See below image for extra help finding the venue - we will be at the building shown by the red pin!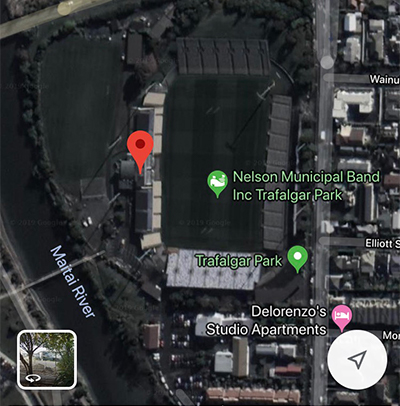 Lattitude Global Volunteering is a youth development organisation, offering New Zealanders the opportunity to take part in highly supported and structured international volunteer work placements. We specialise in placements for young New Zealanders aged 17-25, offering 4 different workplace roles in 11 countries around the world.
Applications are now open for departures in 2020.
Our first application round will close on Monday the 29th April 2019.
We do accept applications after this date, but they are subject to availability.
Come along and speak to our experienced staff, hear from other organisations too, and find out more about your options.
For more information see our website www.lattitude.org.nz or register above to come to the free event.
We look forward to seeing you there!
From the Lattitude NZ Team