Description
Introduction to Emotional Intelligence
How to train your abdominal brain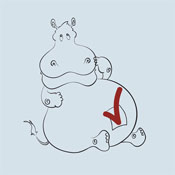 Online Global Teleseminar
Thursday 25 August 2011 (NZ) 11am-12noon
$25 or Free with Discount Code

(To attend this teleseminar FREE, go to the Art of Health Facebook page, 'LIKE' the page and find the DISCOUNT CODE. Then make sure you enter the code in the 'Enter Discount Code' box above when registering)
Overview of Teleseminar:
During this one hour teleseminar Kim will introduce the core concepts of BODY INTELLIGENCE. She will talk about:
The two main intelligence systems in your body
The role of emotions in illness and how emotions (dis-ease) can drive disease
How your body intelligence has its own communication system separate from thinking
The three levels of communication which your body uses to communicate with you
How you can identify and use all three levels of body communication
Why not using our body intelligence system can lead to illness if you're not careful
How using your body intelligence system can help you stay well
Why we have forgotten how to use our body communication system and how you can start using it again
To begin the teleseminar, Kim will explain via theory, examples and practical hands-on exercises how to reconnect with this valuable communication system inside your body.
During the second half of the seminar she will host a live Q&A session where you will have the opportunity to ask any questions. There will also be opportunity to post your questions online before the teleseminar begins.
Can't attend the live event? Get the recording...
As long as you register in advance for the event, you will be able to download the teleseminar as an MP3 recording for up to 24 hours after the event.You will be sent the download link after the event.
Find out more about teleseminars, how they work, how much it costs to connect (it's free via the web and only costs a phone call if you phone in) see:
About the presenter - Kim Knight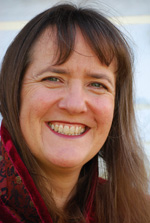 Kim Knight has been researching and living in the field of natural healing for over 20 years. For the past 15 years she has trained herself to use her whole body intelligence to live. She is passionate about sharing this knowledge and techniques with others so that they have the ability to look after their own health and wellbeing.
For more details see www.artofhealth.co.nz
Organizer of Introduction to Emotional Intelligence Teleseminar