Description
Refresh, renew and keep up-to-date
This Forum is for: -
Staff working in Compliance, Companies, IQP firms, and IQPs, Council staff working in BWOF Compliance, Compliance Schedule writing, Managers of IQP registers, Facilities, Managers, Asset Managers, Building owners and owners agents.
Forum Leader - Sharn Piper
Programme
Session 1: Who is turning up the heat out there?
Recent Government and Council interpretations and determinations
Who has been served a notice to fix or infringement fine
Update on Fire Review by MBIE
Evacuation procedures for people with disabilities
Session 2: Building safety
What effect has health and safety had on BWOF compliance?
Property managers and commercial building tenants responsbilities under Health and Safety at Work Act as PCBUs
What are the health and safety risks involved in BWOF?
Developing processes for receiving, considering and responding to information about incidents, hazards and risks
Session 3: Taking over a portolfio of new client buildings
Building owner's perspective
Onboarding process for new customers
What are the responsibilities for a cancelled IQP contract?
Session 4: IQPs Supervising Other Staff and Building Owners
The Building Act says an IQP can carry out or supervise work. But what does supervise mean?
How should you train and monitor your staff, techs, or agents?
What documentation do you need to site before signing off?
How should you train and monitor the owners / occupiers / tenants for the inspections they have to do?

Final Session:
What's coming your way next?
Lessons, Learnings and Leads from today?
Facilitated by: Sharn Piper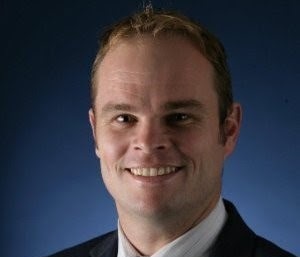 With 18 years' experience in the Construction industry ranging from Carpentry, Project Management, Quantity Surveying, Team leadership, Sales Management, Inspections and Building Compliance, Sharn brings a unique set of skills to the table.
Building compliance & Construction is an industry Sharn is passionate about. He has experienced the construction industry, worked under houses, in roof spaces and at the executive table. He has experienced great success and great failures, but most importantly he is determined to learn from his experiences and pass his knowledge onto others.
Organiser of IQP Forum 2016 - Wellington
New Zealand's leading authority on building compliance training
We provide live, online and inhouse training in the NZ Building Act and NZ Building Code.
Check out our Online school
https://buildingnetworks.learnworlds.com
Talk to us today about building compliance training
Contact us today
PO Box 12 463, Thorndon, Wellington. 6144
P:   04 4721702
E:   office@buildingnetworks.co.nz


Premier sponsor - Firestop Centre
**Booking Terms and Conditions**
Cancellation up to 7 days prior to event - No charge.
Cancellations for up to 48 hrs prior to the event - 50% event fee will be charged.
Late cancellations or no shows - Full ticket rate will be charged and no refunds will be issued for those paid already.
We reserve the right to cancel or postpone events with 2 weeks prior notice.