Description
Gain the knowledge and skills to perform an IQP test or check for SS4 emergency lights.
In this short, sharp half day workshop participants will learn:
How to apply the compliance schedule criteria for inspecting and testing emergency lights
The key principles and expected performances of these systems
How to discern the differences between age of installations
When and how to refer to NZ Building Code requirements, historical standards and installation rules and
How to understand specific designed solutions
The difference between an "owners" check and an "IQP" check
How to indicate and accurately note defects
Suggestions, remedies and maintenance to be actioned
How to record and document findings
Comes with: Handouts, knowledge assessment, certificate of completion
The Presenter: Mike Lindsay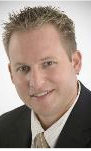 MIKE LINDSAY (Director) of Building & Fire Services (2008) Ltd is passionate about Fire Safety; Mike has 14 years experience in the Fire Safety and compliance industries. Building & Fire Services (2008) Ltd are a customer focused business with a friendly and professional approach.
Building Warrant of Fitness Inspections - Fire Reports for building consent application - IQP Inspections - Fire Equipment - Sales & Service Fire Training • general or to Unit standard 3271 & 4647 Fire Warden Training - Evacuation Consultancy.