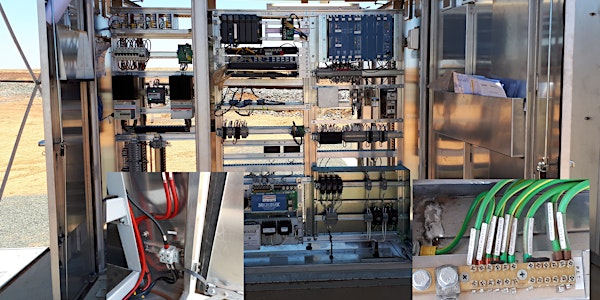 IRSE WA Local Meeting: Two papers - Surge Protection and Electrical Earthin...
Event Information
Location
Central Park Conference Centre
152-158 St Georges Terrace
(USE HAY St ENTRANCE)
PERTH, WA 6000
Australia
Description
Paper 1: Surge Protection
Background/history of the current Australian SPD standards (AS/NZS 1768, AS/NZS 3000, AS/NZS 4070, AS/NZS 3100, TS009 etc.), their scope and limitations.

Relevance of international standards in Australia and the obligations for engineers to adhere to them.

The consequences of the changes in IEC 61643-11 & UL1449 to SPD design, safety and quality.

How to apply the IEC Test Classes for SPD selection, coordination and application.

Effective surge protection installation.
PRESENTER - Phil Jones, Principal Engineer, ERICO
Phil holds BE (Hons) and MTech, and has nearly 30 years' experience in Facility Electrical Protection. Phil is Chairman of Standards Australia's Surge Arrester Committee EL007-03 and is the Australian representative on the International IEC SC37A Surge Protection committee. Phil is an active member of the Australian Standards Lightning Protection committee EL024, responsible for producing the Australian Standard for Lightning Protection, AS1768, in 2007.

Phil spent 6 years in the USA as Engineering Manager of ERICO's electrical business, where he managed the design of lightning protection, surge protection, and grounding products and the provision of application engineering services. During that time, he was an active member of the IEEE committees and working groups for surge protection, culminating in the release of the surge protection trilogy: IEEE C62.41.1, C62.41.2, and C62.45 in 2003.
---
Paper 2: Electrical Earthing & Bonding
Earthing & bonding standards.

Brief explanation of testing soil resistivity & calculating earth system resistance.

Qualification of components used in earthing systems.

Discussion of the common techniques used to improve earthing systems to overcome lightning issues in rail facilities.

Contemporary examples on how to reduce copper theft.
PRESENTER – Bill Schlesinger, Regional Manager, ERICO
Bill has been working in the electrical protection industry since joining Critec Pty Ltd in 1990 as a junior engineer where he was a member of the Research and Development team.

After the Critec/GLT company was acquired by ERICO in 1997 Bill worked in various roles in Australia including Product Development project manager and Consulting Engineer.

Bill moved to the United Kingdom in 2002 to become ERICO's Lead Application Engineer responsible for the Europe, Middle East and Africa territory. In this position, he managed the provision of application engineering services comprising of lightning, surge and earthing designs for facilities, and site survey work. Whilst based in Europe Bill also participated in working groups tasked with the rollout of the new harmonized European lightning protection standards, namely the EN 62305 series.

In early 2008, Bill moved back to Australia to take on a new role in supporting ERICO's business in the APAC region and is now based in his home town of Hobart. In his current role, Bill's main focus is to assist organizations apply the appropriate standards and technologies to offer an optimized facility electrical protection plan.


Refreshments provided after the presentations (registration IS required to facilitate catering)
This event is kindly sponsored by Siemens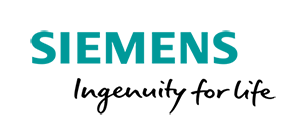 Date and time
Location
Central Park Conference Centre
152-158 St Georges Terrace
(USE HAY St ENTRANCE)
PERTH, WA 6000
Australia