itSMFnz Southern Branch Meeting

Thursday, 22 August 2019 from 3:30 pm to 5:30 pm (NZST)
Event Details
The Five Minute Productivity Challenge

Have you ever sat back and wondered what you would do with another week up your sleeve?
A focus on an organisation's operational performance can bring just that. I don't mean focusing on sales targets, Board reports or Balanced Score Cards. It's a focus on the small stuff. With New Zealand's business growth continuing to grow but productivity performance remaining well below OECD average, it is critical that we change this to remain competitive locally and internationally.
The good news is that it doesn't have to be like that. You can start making an impact tomorrow.
Continuous Improvement, Lean, Operational Excellence - call it what you want but it has one thing in common, people. This workshop will outline my approach to starting a continuous improvement focus in your organisation. Based on the respect of people, it will provide an overview of the key elements that drive continuous improvement.
The ultimate goal is having each team member walking into the office with the attitude of how they can make their colleagues job that little bit easier and more enjoyable than yesterday. This is where the gold is, empowering people to make these changes everyday. Why? Making just one improvement that saves them five minutes of frustration everyday, you can ultimately find that extra week of time.
​Participants will gain an insight into the fundamentals of creating and starting a continuous improvement culture within their organisation or at least pick up a tip or two and supporting other frameworks e.g. Scrum, Agile. "Working smarter; Being Better"
Speaker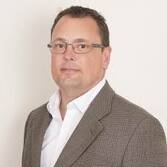 Rob Bull| Plexus Consulting
Rob has over 20 years experience in the NZ healthcare sector both at senior and operational management levels for District Health Boards, NGOs and PHOs including leading change into the primary care services. He has led start up services and regional collaboration projects National award winning project manager with experience designing, developing and implementing innovative services, this includes TUANZ award winner.
​Currently he is Director of Plexus Consulting which focuses on Lean Thinking, Operational Excellence and continuous improvement systems for organisations across all sectors.
https://www.plexusconsulting.co.nz/
Programme
3.30pm: Registration
3.45pm: Presentation
4.30 pm: Networking
5.15pm: Conclusion of the event
This event is kindly supported by Auldhouse.  Please visit their website https://auldhouse.co.nz to find out about all the training and courses on offer.

When & Where

Auldhouse
13 Stanley St
Sydenham
Christchurch
New Zealand

Thursday, 22 August 2019 from 3:30 pm to 5:30 pm (NZST)
Add to my calendar
Organiser
itSMF is the only internationally recognised and independent organisation dedicated to IT Service Management. It is a not-for-profit organisation, wholly owned and principally operated on a volunteer basis by its members, many of whom see this service as 'giving back' to the industry. Members are also exposed to opportunities that may not be available to them in their regular workplaces – such as chairing meetings, leading working groups, writing or reviewing white papers and/or presenting at seminars. In short, you can be as involved as you choose to be.
A major contributor to industry 'best practice' and Standards worldwide, itSMF works in partnership with a wide range of governmental and standards bodies around the world. It focuses on providing a framework to structure IT-related activities and the interactions of IT technical personnel with business customers and users.