Jade String Quartet: Celebrating Ten Years at the Pah – Concert Two
About this Event
Sunday 2 August, 5:15pm–7pm
Tickets $30 / $15 concession
The Jade String Quartet celebrates ten years of performing at the Pah Homestead as they pay tribute to Beethoven in his 250th anniversary year, alongside a fabulous and eclectic range of contemporary New Zealand composers. Three of his late quartets flavoured with exotically influenced local compositions by Jack Body, John Psathas and Anthony Ritchie. World premieres by Ben Hoadley and Chris Adams, with more luscious sounds by Robbie Ellis, Russ Garcia , Philip Glass and Piazzolla!
Jade String Quartet are:
Miranda Adams and William Hanfling – violins; Robert Ashworth – viola; Edith Salzmann – cello
CONCERT TWO
Philip Glass – String quartet no. 2, Company
Ben Hoadley – **world premiere**
Jack Body – Three Transcriptions
Beethoven – E flat major, op. 127
Thank you to Sir James Wallace and the Wallace Arts Trust for their continued commitment and support.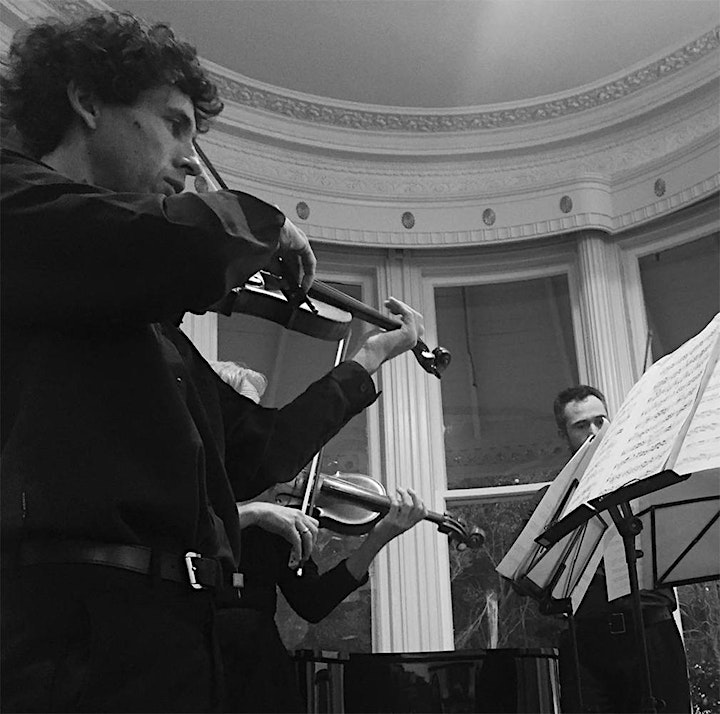 Jade String Quartet perform at the Pah Homestead.