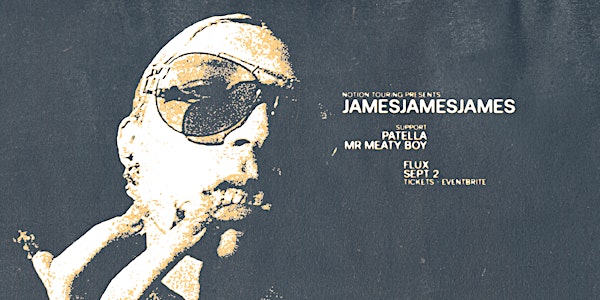 Location
FLUX
270 St Asaph Street
St Asaph Street
Christchurch, NZ
New Zealand
About this event
THE RESCHEDULE IS HERE!
Notion is pleased to announce the reschedule for one of Australia's fast rising 4/4 artists jamesjamesjames start of September as part of their NZ debut.
jamesjamesjames is Melbourne based producer making sexy Y2K house and techno with catchy hooks and pounding bass lines.
Joining him in support we have thee talented Patella and Mr Meaty Boy
Friday September 2nd.
8PM - 1AM
*All ticket holders from the postponed shows tickets are valid for this one otherwise can be refunded within 7 days from 19/7.
Tickets via Eventbrite starting @ $15 early birds.