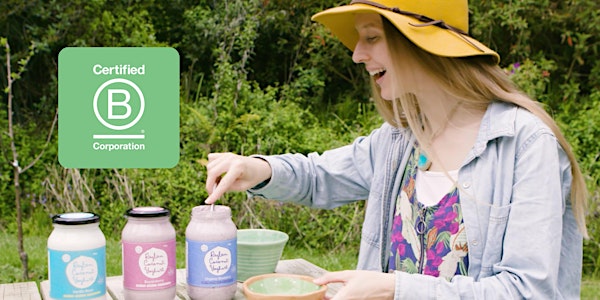 JULY SUSTAINABILITY SEMINAR - TAKE YOUR BUSINESS FROM 'A' TO 'B CORP'
Has your business jumped on board the most important social movement for business that exists right now?
About this event
B Corps are accelerating a global culture shift to redefine success in business and build a more inclusive and sustainable economy.  Want your business to meet the highest standards of verified social and environmental performance, public transparency, and legal accountability to balance profit and purpose? Then this seminar is here to show you…HOW.
With two guest speakers who walk the talk, listen to their stories and be inspired to take the next step for your business. We look forward to welcoming them and you, to this special sustainability seminar.
OUR SPEAKERS:
Tim Jones is The Grow Good Guy. He delivers inspirational, motivational, memorable and impactful consulting, training and coaching to individuals and organisations. Tim is New Zealand's 1st qualified B Consultant having successfully completed the training programme run by B Lab ANZ. He has helped more than 50 companies from around the world navigate the B Corp Impact Assessment. Yours could be next.
Tesh Randall (Co-founder of Raglan Food Co) Raglan Food Co are a Certified B Corporation and have been Carbon Zero certified for three years which means they track and offset all their emissions, packaging in glass jars instead of plastic since they can be infinitely recycled, as well as sponsoring beach-clean ups around the country, planting trees, and donating yoghurt to charities and good causes every week. They are now in over 650 stores! "I think our values and how we run our company has played a big part in this, as well as our delicious products" says Latesha.