Sales Have Ended
Registrations are closed
Thank you for registering and we look forward to seeing you.
Event Information
Location
Dr John Gallagher Concert Chamber
Gallagher Academy of Performing Arts
Gate 2, Knighton Road
Hamilton, Waikato 3216
New Zealand
Sales Have Ended
Registrations are closed
Thank you for registering and we look forward to seeing you.
People, Place and Politics - a panel discussion tackling topical issues in our community
About this event
'People, Place and Politics'
A conversation about engaging with Black Lives Matter in a Waikato context.
Featuring University of Waikato academics and students, this panel discussion will explore questions raised from a local perspective of the Black Lives Matter movement. This kōrero will cover acknowledging and challenging privilege, the place of monuments, memorialisation and historical reminders, and the power of language in naming conventions as part of reclaiming ownership.
This panel will be facilitated by University of Waikato Deputy Vice-Chancellor Māori, Sarah-Jane Tiakiwai and will be held at the Gallagher Academy of Performing Arts, starting at 5.45pm. Moderated audience questions will form part of the discussion.
We invite you to join us for complimentary drinks and nibbles which will be available from 5.15pm . Free parking is available on campus via Gate 2B, Knighton Road, Hamilton.
Please register your attendance by clicking on the 'register' button above and bring your eticket with you on the evening.
Panellists:
Associate Professor Tom Roa (Ngāti Maniapoto, Waikato), Faculty of Māori and Indigenous Studies
Associate Professor Roa has a strong interest in the juxtaposition between the Western classification system of flora and fauna and Māori naming conventions based on mana and mauri. He feels a responsibility to be a cultural mediator, and to help maintain the integrity of the mana held by both Māori and Pākeha worlds.
Kyla Campbell-Kamariera (Te Rarawa, Te Aupōuri, Taranaki Tūturu), President, Waikato Students' Union
From rural roots in Northland, Kyla has been described as a trailblazing mana wahine. Currently studying towards a Master of Māori and Indigenous Studies with a particular focus on Māori student politics and the resurgence of mātauranga Māori in mainstream spaces, Kyla's goals include becoming Vice-Chancellor of the University of Waikato.
Sandra-Lee Ringham (Ngāti Kuri), Teaching Fellow, Doctoral candidate
Sandi's doctoral thesis explores the geographies of Ngāti Kuri women as they build mana wahine identities and relationships with and in various forms of 'Nature' spaces. She teaches Māori and indigenous geographies as well as Māori resource management, giving geography and environmental planning students an understanding of the complexities of colonisation in resource management.
Professor Robyn Longhurst, Deputy Vice-Chancellor Academic
Professor Longhurst has a long-standing interest in gender, equity and social justice. Her research has been in the broad areas of social and cultural geography, with a particular interest in embodiment. She has taught many classes over the years on expressions of power and meaning in landscapes, including public art, monuments and memorialisation.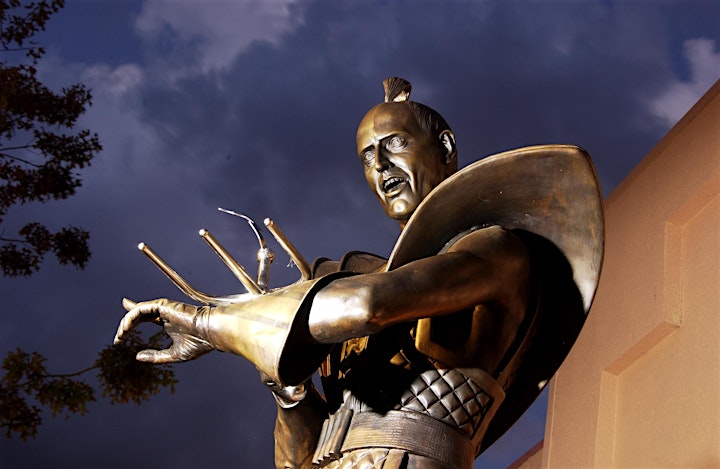 COVID-19 SAFETY NOTICE
At the University of Waikato, we continue to follow the guidelines set out by Ministry of Health, therefore the University is continuing to operate contact tracing and increased cleaning around our campuses. However we ask that you ...
Stay at home if you are unwell and call Healthline (for free) on 0800 358 5453 or your health care provider if you think you have symptoms of COVID-19.
Follow basic hygiene measures: frequent hand washing, practise cough and sneeze etiquette - cough and sneeze into your elbow.
If considered a person at high risk, use your judgement and make sure you take extra precautions when out in public.
Date and time
Location
Dr John Gallagher Concert Chamber
Gallagher Academy of Performing Arts
Gate 2, Knighton Road
Hamilton, Waikato 3216
New Zealand