KCS® v6 Practices Workshop & Certification Exam - W-F Sept 2-4 '20 WELLINGT...
Description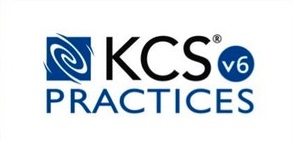 KCS v6 Practices Workshop and Certification Exam (optional)

This workshop is intended for knowledge managers, leaders, analysts and practioners planning to launch Knowledge-Centered Service (KCS®), or fine-tuning KCS practices. This intensive 3 Day KCS v6 Practices Workshop will provide the needed insights and skills for leading teams toward KCS practice maturity. This workshop will prepare you for the KCS v6 Practices Certification exam (although it does not guarantee your success). If you're wishing to become KCS v6 Practices Certified you have the option to sit the KCS v6 Certification Exam on Day 3 (at an additional fee).
Instructor: Brian McKenna, KCS v6 Certified Trainer.

Days One and Two: 9:00 a.m - 4:00 p.m. Morning and Afternoon Tea/Coffee and Lunch included.

Day Three: 9:00 - 12:30 p.m. Review exercises, exam prep. Morning Tea/Coffee included.
1:30 - 3:00 p.m. (optional) Proctored KCS v6 Practices Certification Exam
Knowledge-Centered Service, or KCS®, is a methodology designed to integrate knowledge capture, improvement and reuse directly into support operations.
Attendees will gain a deep understanding of:
KCS and its benefits

KCS best practices with industry examples

KCS content: standards and quality

The structured problem-solving workflow

Roles and responsibilities

Performance assessment

Leadership strategies and change management

Technology requirements to enable KCS

A road map for KCS adoption
An online certification exam for the Certification will be an additional fee (pre-paid to The KCS Academy) and scheduled for Day 3, or scheduled for later date (optional). Catalynk can assist with booking the Certification Exam. We'll confirm all details for the exam booking in advance of the workshop. If you are intending to sit the exam on Day 3, booking and payment (US$450.) in advance is needed. study of the reading list documents is highly recommended. All recommended reading material will be provided. The KCS v6 Practices practice exam is included in this course.

Workshop: NZ$1900. (Excl. GST) Optional Exam: $US 450. (registration details below)

Certification

The Knowledge-Centered Service (KCS®) v6 Practices Certification designates individuals who demonstrate a thorough understanding of the KCS concepts including the Solve Loop, Evolve Loop, and best practices for KCS adoption.
This certification is intended for individuals who require a thorough understanding of both the KCS methodology and its adoption. Exam preparation documentation is provided in advance of and during the KCS v6 Practices Workshop. This Workshop reviews all levels of KCS Practices to help attendees prepare for the exam. Advanced reading (before the workshop) is highly recommended if you are intending to sit the exam on Day 3. Exam fees (not included in course price): US $450. Contact us (knowledge@catalynk.co) in advance if you intend to sit the exam on Day 3. We can assist you with purchasing the voucher from The KCS Academy.

Who Should Certify
Individuals pursuing KCS Practices Certification are most often:
Program and project managers for KCS adoption

KCS adoption team members

Supervisors and first-line and second-line managers

Trainers

Coaches

Consultants

Knowledge workers who aspire to be coaches or managers

Product managers and architects for technology and tools that enable the KCS practices
This certification is also appropriate for product managers whose products align with or enable the KCS practices. This includes people who manage or advise on the adoption and continuous improvement of the KCS practices.
The KCS Practices v6 Certification covers the following:
The Principles and core concepts of KCS Version 6.


KCS benefits

Dealing with frequently asked questions and common objections

A thorough understanding of the following:

Solve and Evolve Loops

KCS roles

KCS measures

Content standard and workflow

Best practices for adoption

Functional requirements for tools and tool integration
Certifying Body

Catalynk Limited is a certified provider of the KCS v6 Practices certification exam. The KCS Academy is the certifying body for KCS as designated by the Consortium for Service Innovation (CSI, owner of KCS). CSI does not acknowledge any KCS credentials or certifications other than those offered by KCS Academy certified providers.
Exam Details
The KCS v6 Practices Certification exam is comprised of 62 multiple-choice questions. The allotted time to complete the exam is two hours. Most candidates will complete the exam in 90 minutes or less. There are no breaks during the exam.
A team of KCS practitioners developed the questions on the exam. The certification standards and exam are developed and maintained by a committee of members from the Consortium for Service Innovation. The exams are validated through psychometric analysis.
Knowledge-Centered Service (KCS®) is a registered Trademark of the Consortium for Service Innovation™.