Kerikeri Qi Healing Evening with Qigong Teacher and Therapist Kim Knight

Wednesday, 21 January 2015 from 6:30 pm to 8:00 pm (NZDT)
Event Details
Group Qi Healing Evening - KeriKeri
Wednesday 21 January 2015 with Qigong Teacher and Therapist Kim Knight 
Qi Therapy - Gateway to Inner Peace and Abundant Health
Come and experience the amazing power of Qi Healing.
Qi Healing Therapy is part of Qigong, a powerful health system which has been used for thousands of years in China to prevent ill health, recover from illness and build optimal health.
Kim has been practising Qigong and Qi Healing since 2000. These practices were instrumental in her recovery from chronic fatigue, clinical depression, anxiety, asthma, chronic back problems and more.
Benefits of Qigong and Qi Healing include:
 Help prevent illness and improve overall health
 Clear physical, mental and emotional pain 
 Speed up healing after surgery or illness
 Increase mental clarity and creativity
 Calm the emotions and 'chatterbox' mind
 Increase intuition 
Come and experience a deeply calming and uplifting evening with Kim.
Whilst registration is free, a koha donation at the door will be appreciated to go towards venue costs. All proceeds beyond costs will be donated to Age Concern.
This is Kim's last visit to Kerikeri for a while, so she hopes you can make it!
What happens during a Qi Healing evening?
During a Qi Healing evening together as a group we build what in Qigong we call a 'Qi Field'.
A Qi Field is a field of energy which incorporates energy (Qi) and healthy, positive, life-affirming information.
The quality of information is what influences and guides us in life and influences life to be how it is.
For example, if we are constantly thinking negative thoughts, we will experience negative results, because in Qi theory 'SHEN IS THE MASTER OF QI' ('Shen' being the mind or controller and 'Qi' being the energy that moves that information around the body telling it what to do in the body).
So first of all we need to create a container of Qi which we then 'colour' with positive, uplifting information. 
Then we use the positive Qi and information we have gathered in a positive way by sending it through the body to heal any parts of ourselves we would like to be healthier.
Qi Healings can be very powerful as long as one is open to new information and new possibilities. 
I look forward to sharing this uplifting evening with you.
About Kim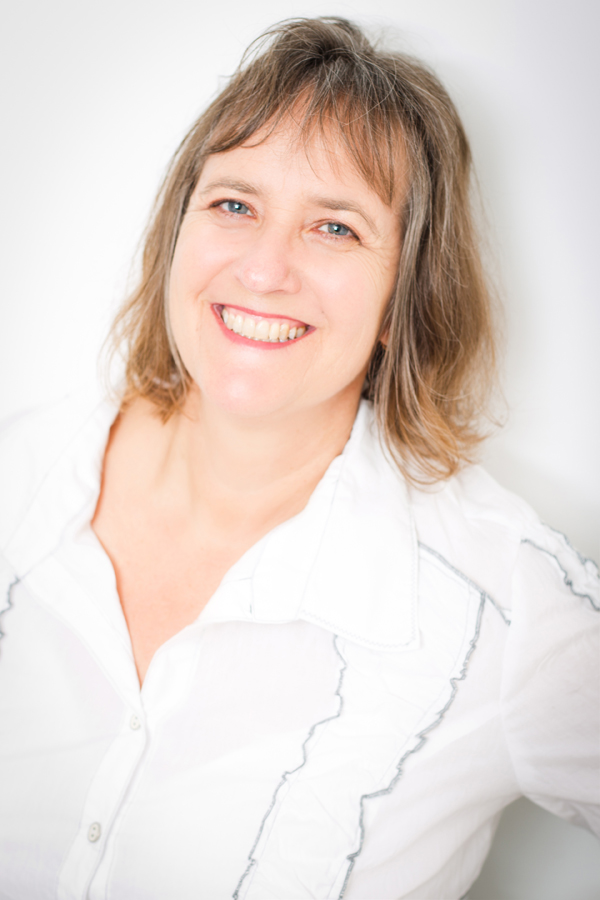 Kim is a multi-award nominated health and personal development coach who helps people overcome chronic health problems and major life issues by teaching them the power of their body's ability to self-heal. She uses a number of cutting-edge methods including Qigong, Mickel Therapy, Moativational Medicine, Advanced Clearing Energetics, mBIT Multiple Brain Integration and more. 
Kim has used these techniques to recover herself from chronic fatigue syndrome, chronic anxiety, back pain, asthma, allergies, clinical depression and more.
Kim is based in Auckland and travels internationally to teach and speak. You can see more on her websites www.artofhealth.co.nz and www.taohealth.co.nz
More about Qigong
Qi Therapy is one of the healing branches of Qi Gong. 
Qigong can help you...
Prevent illness (yes, it is possible!)
Recover from illness if you have become unwell
Maintain a good level of wellness
Create outstanding health with regular, disciplined practice
Elevate consciousness and build wisdom
Build a happy, healthy and fulfilling life
It's easy and simple!
It is easy to learn and practice
It is safe to practice with no side-effects
It is efficient as it allows you to gather a large amount of Qi (energy) quickly and easily
It is effective and brings rapid positive results
Benefits of practice
Qigong has so many benefits it would be quicker to say what it doesn't help - which would probably be very little!
Because Qigong works at a fundamental level, it addresses and improves all levels of our being: mental, emotional, physical and spiritual. However, to break it down, here are a few areas of life Qigong will benefit:
Physical
Turns on the body's natural self-healing response, assisting people to recover from many symptoms and health conditions
Turns off the stress response (which is responsible for the start of much illness)
Improves flexibility of the spine and joints, keeping the body younger
Improves flow of blood and Qi, thus improving nourishment of the cells
Turns back the clock, regenerating cells and maintaining good organ health
Calms the nervous system
Balances blood pressure (high or low)
Improves breathing patterns which in turn enhances detoxification and general health
Detoxifies the body and improves lymph flow
Balances the hormonal system
Improves digestion and elimination
Emotional
Calms emotions so we feel poised and balanced
Reduces stress and anxiety
Clears emotional energy from the body
Clearing emotional energy helps to clean the organs where the emotions are stored, thus improving their overall function
Mental
Improves mental clarity and focus
Improves and increases creativity
Improves brain function
Increases feelings of positivity and optimism for life
Spiritual
Elevates consciousness and enhances personal evolution
Develops the heart and mind to be more connected so that we increase our levels of authenticity and integrity
Are you ready to experience more peace, health and happiness in your life? 
Yuan Gong Qigong
Time permitting, Kim may give a demonstration of Tian Yuan, the first method of Yuan Gong Qigong, at the end of the group healing. Yuan Gong is a brand new Qigong system birthed in 2013 by Master Yuan Tze (featured in this video). 
Recommended Reading
'Wellbeing begins with you'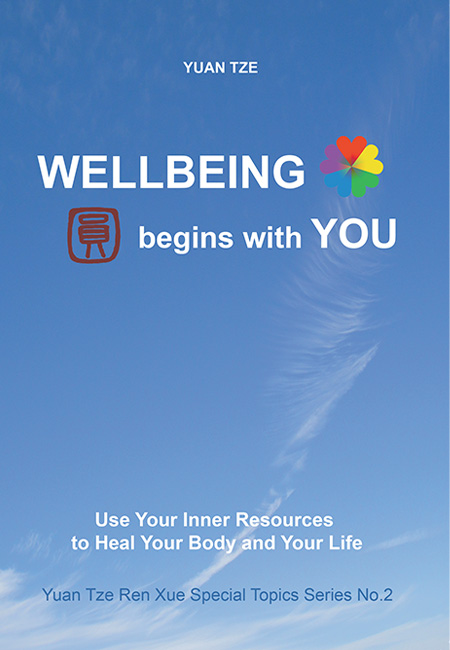 This book presents the teachings of teacher Yuan Tze on healing. It has been written in an informal style so that anyone who sincerely wants to bring change to his or her life can benefit regardless of their familiarity with Ren Xue Human Life Science. At the same time, the teachings are very comprehensive and have great depth. This is one reason they are so effective.
This book differs from many other books because it doesn't just give advice on what to do, but provides principles to follow that are based on solid information and sound reasoning. Most importantly, it also gives us the tools to make the change happen. For example, the advice to think positively is all very well, but what exactly does that mean and how do you do that while your life is plagued with problems that may bring exhaustion, fear, pain, anger or sadness?
Candid stories from many people who have used the information in the book bring the teachings to life. They demonstrate how the narrators have been able to change their lives in way that far exceeded their hopes. Many of these changes would ordinarily be labelled as miracles. They include changes on the physical, emotional or even mental level.
You can order the book from Kim and copies will be available at the Qi Healing evening.
Are you ready to experience more peace, health and happiness in your life? 
Register above now!
When & Where

Kerikeri
Kingston House
123 Hone Heke Road
Kerikeri, Northland
New Zealand

Wednesday, 21 January 2015 from 6:30 pm to 8:00 pm (NZDT)
Add to my calendar