Description
Kitty Fitton : Just Me
The Electra Business Breakfast Kapiti is delighted to be hosting Kitty Fitton – an observational comic and motivational speaker about real life.
Kitty was diagnosed with early onset Parkinson's Disease at 41 – her story is inspiring, straight from the heart and peppered with food for thought on how a potentially disabling disease has transformed not only her life, but that of her family into something amazing. Her no-nonsense style and own brand of humour is infectious.
An inspiring story told with humour, realism and straight from the heart.
See you there! Book early to avoid disappointment.
---
I'm Kitty. I developed a limp that didn't get better and discovered I had early-onset Parkinson's Disease. Once I'd picked myself off the floor, I had a choice. Go quietly and wallow in my sorrow or think of a way to turn it into something positive. Through public speaking and later comedy, I try to spread the word that Parkinson's doesn't mean the end.
I'm a motivational speaker that firmly believes that every cloud really does have a silver lining. My story explains how I have changed my life for the better since my diagnosis, positively affecting not only my family, but the wider community around me.
I am a comedian, Aviation fiend, lover of tech, Air-Scout leader, mother, wife, friend. (And I have Parkinson's Disease).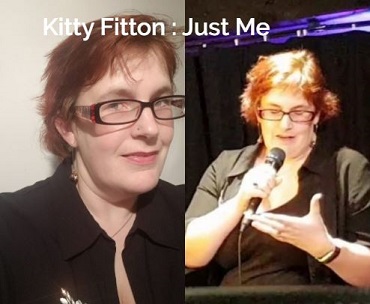 ---
Sponsored & Supported by: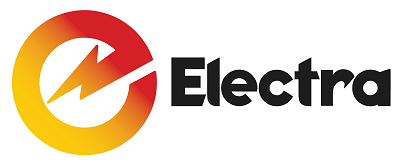 Proudly delivered by: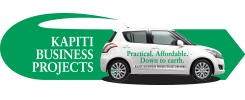 Delicious fu
ll english buffet (GF/Vegan options included)

by:

---
Payment Policy
The cost to attend a breakfast is $30 (incl GST). Payment in advance is necessary to secure your seat at the Electra Business Breakfast unless you have a prior arrangement with Kapiti Business Projects. Seats are limited and your registration is taken as a firm booking.
All bookings can be done easily online. Kapiti Business Projects uses Eventbrite to manage Electra Business Breakfast events. This means you need to have your credit card handy as payment is handled in that way. Once you have booked and paid Eventbrite will email confirmation together with a GST tax invoice from Kapiti Business Projects to acknowledge your payment.
Cancellations made within 7 working days of the breakfast will not be refunded. Instead, we welcome a substitute to attend. A full refund can be made if it is made more than 7 working days before the breakfast. You can request a refund from your Eventbrite notification and Kapiti Business Projects will review once notified by Eventbrite.