Multiple Dates
LASFF Nelson 2019 [Mexico] - She is Ramona / Ella es Ramona
Description
Come and join us for...
Fri, 13, Sep 7:30 PM
Tue, 22, Oct 7:30 PM
ABOUT THE FILM:
Country of Origin: Mexico
Director: Hugo Rodríguez
Language: Spanish (English Subtitles)
Year: 2015
Duration: 83 minutes
Genre: Comedy
Classification/Rating: PG

Storyline / Sinopsis

SHE IS RAMONA es protagonizada por la renombrada comediante Andrea Ortega, una magnética, optimista de 30 años, criticada injustamente por su figura. Ramona recuerda una infancia llena de abuso emocional por parte de su madre, hermana y amigos debido a su sobrepeso. Ante una serie de eventos desafortunados, el mundo de Ramona parece desmoronarse. Pero todo cambiará pronto gracias a unos escarabajos mágicos que tiene la suerte de encontrar en un café del Tarot.
--- In English:
SHE IS RAMONA stars renowned stand-up comedian Andrea Ortega as the titular protagonist, a magnetic, upbeat 30-something wrongly fired for her full figure. She recalls a childhood filled with emotional abuse from her mother, sister and friends due to her being overweight. There follows a series of unfortunate events and Ramona's world seems to be falling apart. But everything will soon change thanks to some magical beetles she is lucky enough to find in a Tarot café.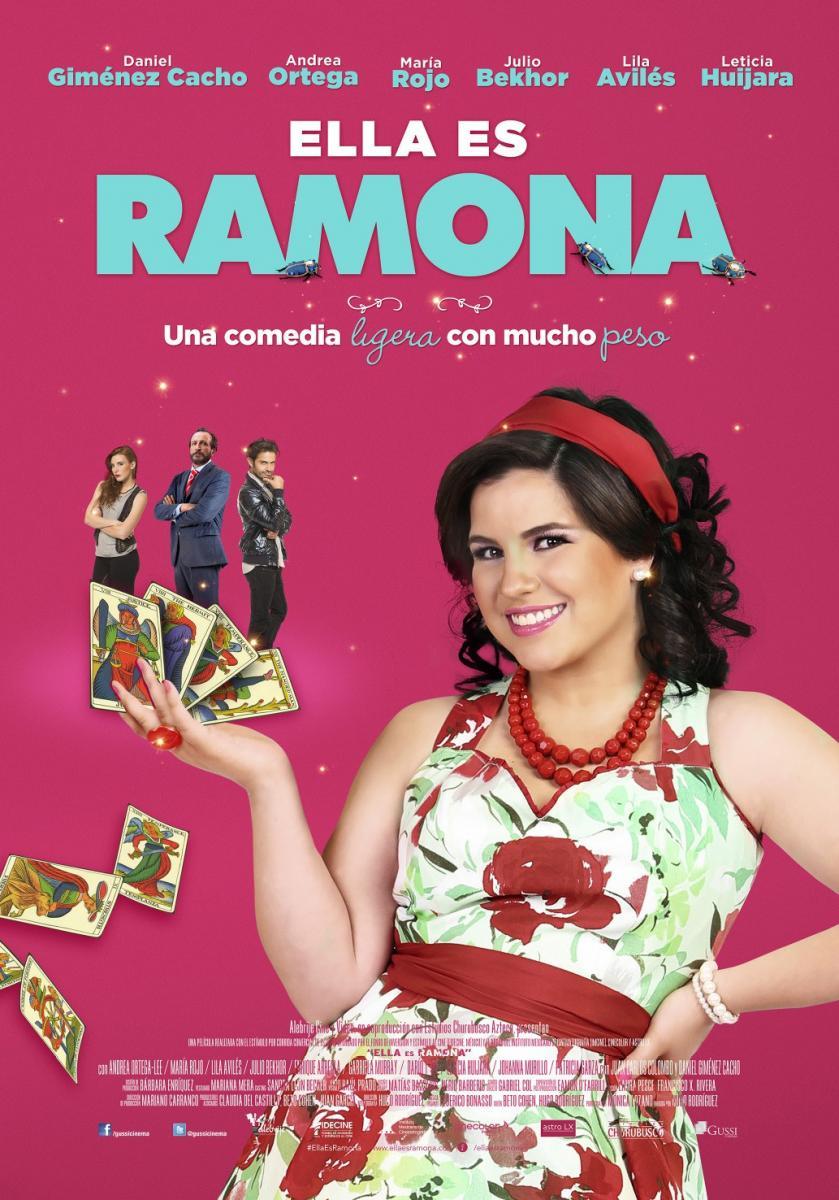 * More info about the Festival here
* List of screenings here
* FACEBOOK EVENT (all movies) here
Gracias - See you soon! Nos vemos!

#nelsontasman #pelicula #cinelatino #cineenespanol #nelsonLasff2019 #lasff2019 #latinmovies #Lasff2019Nelson #moviesNelson #nelsonmovies #ilovenelsontasmna #pelisnelson #latinosennelson #latinosennuevazelanda #latinamerica #spain #filmfest #LASFFNelson