Latin America & Spain Film Festival 2021 - El sueño del Mara'akame (Mexico)
Latin America & Spain Film Festival 2021 - El sueño del Mara'akame (Mexico)
About this event
Nieri is a young Huichol indigenous man whose dream is to travel with his band to play in a concert in Mexico City. But his father, who is a Mara'akame (Huichol shaman), has other plans for him, so Nieri must follow tradition and find the blue deer in his dreams, in order to develop healing powers and become a Mara'akame himself. Nieri travels to Mexico City, where on becoming hopelessly lost, he finally finds his vision. The film won many prizes, including the Ariel Award for best first feature film and best original score, awarded by the Mexican Academy of Cinematographic Arts and Sciences.
[Nieri es un joven indígena huichol cuyo sueño es viajar con su banda para tocar en un concierto en la Ciudad de México. Pero su padre, que es Mara'akame (chamán huichol), tiene otros planes para él, por lo que Nieri debe seguir la tradición y encontrar el ciervo azul en sus sueños, para desarrollar poderes curativos y convertirse él mismo en Mara'akame. Nieri viaja a la Ciudad de México, donde al perderse irremediablemente, finalmente encuentra su visión. La película ganó numerosos premios, incluido el Premio Ariel a la mejor ópera prima y la mejor banda sonora original, otorgado por la Academia Mexicana de Artes y Ciencias Cinematográficas.]
Country of Origin: Mexico
Director: Federico Cecchetti
Language: Spanish/Huichol (indigenous language) – English Subtitles
Year: 2016
Duration: 90 minutes
Genre: Drama M-Animal Slaughter
The Latin-American & Spain Film Festival is a free community event and open to the public to attend. Registration is essential. Please register your attendance by clicking on the 'REGISTER' button and present your e-ticket at the door.
This event is presented by the Latin-American & Spain Community in Tauranga and with the support of Tauranga City Council, Toi Ohomai Institute of Technology & Multicultural Tauranga.
[El Festival de Cine Latinoamericano y Español es un evento comunitario gratuito y abierto al público. La confirmación de asistencia es esencial. Por favor, registre su asistencia haciendo clic en el botón 'REGISTER' y presente su boleto electrónico en la puerta.
Este evento es presentado por la Comunidad Latinoamericana y Española en Tauranga y con el apoyo de la Municipalidad de Tauranga, el Instituto Tecnológico Toi Ohomai y Multicultural Tauranga.]
Mix & Mingle after the movie (Bring a small food plate/drink to share) (No alcohol allowed on the premises)
[Si deseas puedes traer comida o bebida para compartir después de la película (No se permite alcohol en las instalaciones)]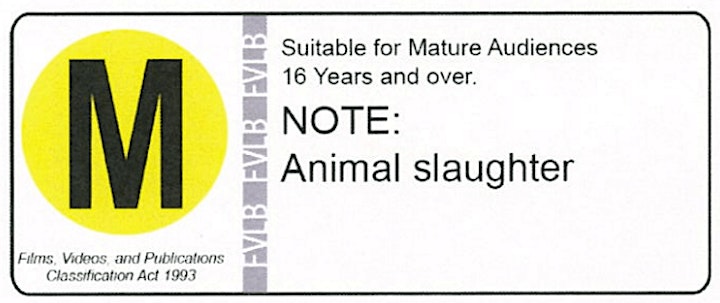 Organiser of Latin America & Spain Film Festival 2021 - El sueño del Mara'akame (Mexico)