Latin America & Spain Film Festival 2021 - Elephant, the Horse - Chile
Latin America & Spain Film Festival 2021 - Elephant, the Horse "Un caballo llamado Elefante" - Chile
About this event
Roberto (8) is a shy young man and a fan of adventure comics. His brother Lalo (10), on the contrary, is a lover of weapons and real adventures. Both arrive with their entire family to visit their grandfather who is evicted. Before dying, the grandfather asks them for a secret task: When he dies, they must free his beloved horse before they sell it, he assures that his soul will be free with the horse. The next day the grandfather woke up dead, the children secretly free the horse in a field, but to his bad luck, Infausto, a man full of tattoos and with a fearsome appearance, steals the horse to take it to the circus where he works. Lalo and Roberto decide to sneak into the circus to try by all means to recover what they have lost, even if this endangers their own lives.
[Roberto (8) es un joven tímido y fanático de las historietas de aventuras. Lalo (10) su hermano, todo lo contrario, es un amante de las armas y de las aventuras reales. Ambos llegan junto a toda su familia a visitar a su abuelo que está desahuciado. Antes de morir, el abuelo les pide un encargo secreto: Cuando el muera, deben liberar a su querido caballo antes de que lo vendan, él asegura que su alma será libre junto al caballo. Al día siguiente el abuelo amanece muerto, los niños en secreto liberan el caballo en un campo, pero para su mala suerte, Infausto un hombre lleno de tatuajes y de aspecto temible se roba el caballo para llevarlo al circo donde él trabaja. Lalo y Roberto deciden colarse en el circo para tratar por todos los medios de recuperar lo que han perdido aunque con eso pongan en peligro sus propias vidas.]
Country of Origin: Chile
Director: Andres Waissbluth
Writers: Daniel Laguna, Miguel Angel Labarca, Andres Waissbluth
Language: Spanish (English Subtitles)
Year: 2016
Duration: 80 minutes
Genre: Fiction / Adventure / Kids
The Latin-American & Spain Film Festival is a free community event and open to the public to attend. Registration is essential. Please register your attendance by clicking on the 'REGISTER' button and present your e-ticket at the door.
This event is presented by the Latin-American & Spain Community in Tauranga and with the support of Tauranga City Council, Toi Ohomai Institute of Technology & Multicultural Tauranga.
[El Festival de Cine Latinoamericano y Español es un evento comunitario gratuito y abierto al público. La confirmación de asistencia es esencial. Por favor, registre su asistencia haciendo clic en el botón 'REGISTER' y presente su boleto electrónico en la puerta.
Este evento es presentado por la Comunidad Latinoamericana y Española en Tauranga y con el apoyo de la Municipalidad de Tauranga, el Instituto Tecnológico Toi Ohomai y Multicultural Tauranga.]
Mix & Mingle after the movie (Bring a small food plate/drink to share) (No alcohol allowed on the premises)
[Si deseas puedes traer comida o bebida para compartir después de la película (No se permite alcohol en las instalaciones)]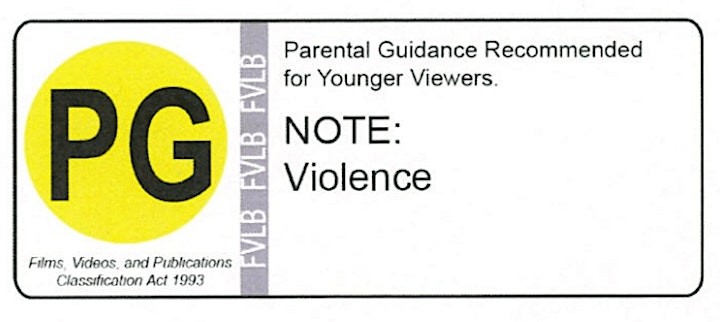 Organiser of Latin America & Spain Film Festival 2021 - Elephant, the Horse - Chile