Latin America & Spain Film Festival 2021 - La misma sangre (Argentina)
Latin America & Spain Film Festival 2021 - La misma sangre (Argentina)
About this event
The death of Carla's mother triggers suspicions and accusations within her entire family. When her husband, with whom she has been arguing lately, is the person who discovers her body without anyone else present, the police investigation focuses on him as the main suspect. The father's attitude, which is becoming more and more erratic, makes even Carla begin to doubt his innocence.
[La muerte de la madre de Carla desencadena sospechas y acusaciones dentro de toda su familia. Cuando su marido, con el que últimamente se pasaba el día discutiendo, es la persona que descubre su cuerpo sin que haya nadie más presente, la investigación de la policía se centra en él como principal sospechoso. La actitud del padre, que cada vez es más errático, hace que incluso Carla empiece a dudar de su inocencia.]
Country of Origin: Argentina
Director: Miguel Cohan
Writers: Ana & Miguel Cohan
Language: Spanish (English Subtitles)
Year: 2019
Duration: 113 minutes
Genre: Drama
The Latin-American & Spain Film Festival is a free community event and open to the public to attend. Registration is essential. Please register your attendance by clicking on the 'REGISTER' button and present your e-ticket at the door.
This event is presented by the Latin-American & Spain Community in Tauranga and with the support of Tauranga City Council, Toi Ohomai Institute of Technology & Multicultural Tauranga.
[El Festival de Cine Latinoamericano y Español es un evento comunitario gratuito y abierto al público. La confirmación de asistencia es esencial. Por favor, registre su asistencia haciendo clic en el botón 'REGISTER' y presente su boleto electrónico en la puerta.
Este evento es presentado por la Comunidad Latinoamericana y Española en Tauranga y con el apoyo de la Municipalidad de Tauranga, el Instituto Tecnológico Toi Ohomai y Multicultural Tauranga.]
Mix & Mingle before the movie (Bring a small food plate/drink to share) (No alcohol allowed on the premises)
[Si deseas puedes traer comida o bebida para compartir antes de la película (No se permite alcohol en las instalaciones)]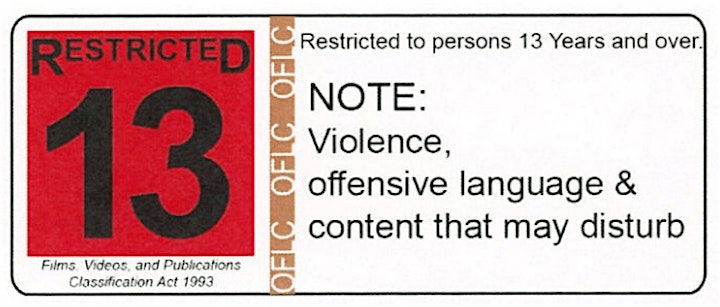 Organiser of Latin America & Spain Film Festival 2021 - La misma sangre (Argentina)