Latin America & Spain Film Festival 2021 - THE MAN WHO COPIED - Brazil
Latin America & Spain Film Festival 2021 - THE MAN WHO COPIED "O HOMEM QUE COPIAVA" - Brazil
About this event
André is 20 and makes a living performing the unexciting job of a photocopy operator. Every night he returns home to his cartoon drawing and to the habit of checking on his neighbours with his binoculars. André desperately needs R$ 38 (thirty-eight reais) to hopefully impress the girl of his dreams, Silvia, who lives across the street and whom he follows from his window every night. He devises several plans to get hold of the money–and they all work! And that is when his troubles begin. A movie with a lively, very intricate plot, directed by one of Brazil's most innovative filmmakers..
[André tem 20 anos e ganha a vida realizando o trabalho nada empolgante de operador de fotocópias. Todas as noites, ele volta para casa para seu desenho animado e para o hábito de checar seus vizinhos com o binóculo. André precisa desesperadamente de R $ 38 (trinta e oito reais) para, com sorte, impressionar a garota dos seus sonhos, Silvia, que mora do outro lado da rua e que segue de sua janela todas as noites. Ele elabora vários planos para conseguir o dinheiro – e todos funcionam! E é aí que seus problemas começam. Um filme com um enredo animado e muito complexo, dirigido por um dos cineastas mais inovadores do Brasil.]
Country of Origin: Brazil
Director: Jorge Furtado
Language: Portuguese (English Subtitles)
Year: 2003
Duration: 124 minutes
Genre: Comedy, Crime, Drama
The Latin-American & Spain Film Festival is a free community event and open to the public to attend. Registration is essential. Please register your attendance by clicking on the 'REGISTER' button and present your e-ticket at the door.
This event is presented by the Latin-American & Spain Community in Tauranga and with the support of Tauranga City Council, Toi Ohomai Institute of Technology & Multicultural Tauranga.
[El Festival de Cine Latinoamericano y Español es un evento comunitario gratuito y abierto al público. La confirmación de asistencia es esencial. Por favor, registre su asistencia haciendo clic en el botón 'REGISTER' y presente su boleto electrónico en la puerta.
Este evento es presentado por la Comunidad Latinoamericana y Española en Tauranga y con el apoyo de la Municipalidad de Tauranga, el Instituto Tecnológico Toi Ohomai y Multicultural Tauranga.]
Mix & Mingle before the movie (Bring a small food plate/drink to share) (No alcohol allowed on the premises)
[Si deseas puedes traer comida o bebida para compartir antes de la película (No se permite alcohol en las instalaciones)]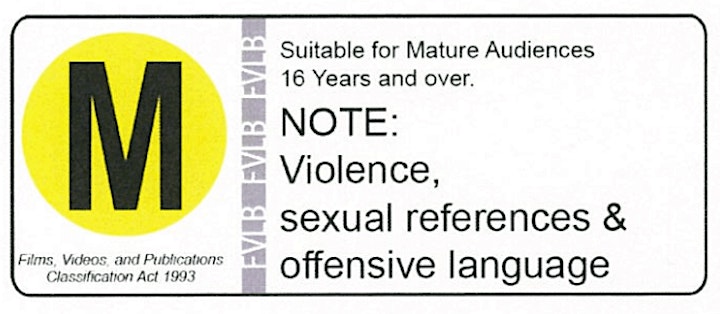 Organiser of Latin America & Spain Film Festival 2021 - THE MAN WHO COPIED - Brazil