Leadership Action Network Breakfast: Liberating Structures
Description

OUR PURPOSE: WE HELP PEOPLE TO BE BETTER
Our mission is to directly and positively impact 1 million leaders to be better (who in turn positively impact a billion people). The best people and companies are always striving to be better, and our mission is to help everyone achieve their goals. We seek to build your learning agility by connecting people and ideas through technology, that inspire smart action in real work and life opportunities.
---
It does what it says on the tin – Liberating Structures. Be powerful on purpose. Come along and experience our most compelling LAN yet! Liberating Structures sees a dynamic approach to unleashing potential and creativity for groups with no shirtless dancing required, just leaders that want to make a difference. Join Monica and David Bennett, two phenomenal leaders that Mark Watkins (JumpShift facilitator) worked with at last years International Coaching Federation Conference. They were exceptional!

Liberating Structures is the perfect blend of Agile/ Scrum and Design Thinking, complimenting current approaches beautifully...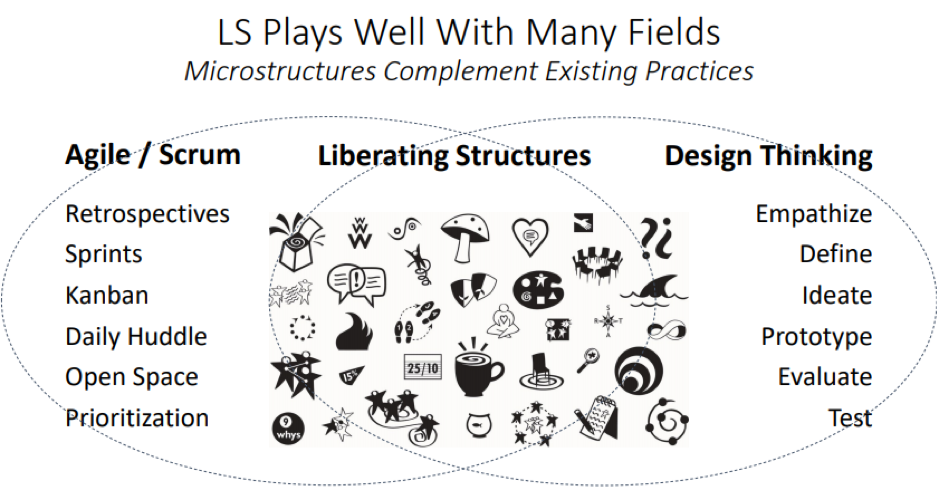 The day itself:
The event will kick off at 7:15am where you'll be welcomed with a hot drink upon arrival. At 7:30am guests will be seated and a breakfast selection will be made available. While you're chowing down, key insights will be shared by the speaker on the topic at hand.
The JumpShift D-I-Y action process will be used to dissect these learnings where you'll walk away with actionable outcomes that you can apply in your own leadership journey. Even better - you could walk away with the tools to combat and be aware of potential challenges before they surface.
---
The Leadership Action Network has the following principles:
- Benefit - Every event will provide direct benefit to every individual.
- Action - We will build our success and network through doing worthwhile things not just talking.
- Accountable - We will each hold other members of the Leadership Action Network accountable to do what we say we will.